Top Things to Do and Not to Do in Iceland
Iceland, popularly referred to as the land of Fire and Ice, is indeed a magical country with several attractions to see and explore. It is a small island that rests just between Europe and North America. It is one of the most beautiful places in the world with the best landscapes, active volcanoes, lava fields, and of course, geysers.
Iceland is also renowned for its rich history, which can be dated back to the period of the Vikings. With the plethora of beautiful sights and captivating activities, you will never be in want of what to see and do in Iceland.
The country's capital, Reykjavik, is the country's spotlight as it houses more than a third of the population of Iceland. The capital also houses the country's National museums. An interesting fact about the country is that Reykjavik runs solely on geothermal power.
Best Time to Visit
Though sparsely inhabited (with a population of just about 300,000), the country has been ranked as one of the best places to live in the world, according to statistics. It is also well known as a pollution-free, and eco-friendly zone as most of the energy consumed is entirely renewable. Iceland is arguably the best country to live in Europe.
The best time to visit Iceland is during summer. The weather is warmer, and there is more time for activities. Visiting popular tourist attractions like the Golden Circle, South Coast, and Blue Lagoon are famous Iceland things to do in summer. The summer periods (June to August) are usually bubbling with activities that can only be enjoyed during this time.
Touring the Icelandic highlands is the answer if you are wondering what to do in Iceland in June. This area is usually closed during winter and opened during summer in mid-June for people to visit. This location gives breathtaking views of glaciers, volcanoes, and mountains.
Going on a road trip, especially on the Ring Road, is one of the best things to do in Iceland in July. The road covers a vast expanse and the scenery it provides is second to none. July is synonymous with festivals in Iceland, so much that the entire month is filled with activities. July is surely the best month to get your groove on in Iceland.
One of the top-rated things to do in Iceland in August is hiking. If you like to hike, you should definitely plan your visit to Iceland in August when the weather is most favorable. Aside from hiking, whale watching is also common at this time, and the natural scenery is more spectacular. From the amazing waterfalls to the volcanic peaks and even the famous coastline, Iceland is an absolutely beautiful sight to behold in August.
Iceland locals, called Icelanders, are known to be very friendly and hospitable. However, despite this fact, several rules and regulations must be followed by visitors when in Iceland. Here is a list of things that you absolutely should or shouldn't do when touring Iceland.
Do's and Don'ts In Iceland
Do Plan Ahead
It is usually tempting to just 'go with the flow' when touring a country. However, this is certainly not a good idea in Iceland. A properly planned itinerary will help you prepare adequately for the frills and thrills of wherever you decide to visit. Iceland relies heavily on tourism, so a little planning beforehand will ensure you get the best of the experience.
Checking the weather forecasts and road conditions, getting appropriate clothing, and asking locals about the highs and lows of each location will give you a good edge. It will help you enjoy your tour better. Planning is one of the most important things to do in Iceland; you do not want to be caught unawares.
Do Check Weather Forecasts and Follow Them
If anything is highly unpredictable in Iceland, it is the weather. A bright and sunny day can within seconds transform into a sandstorm that can leave volcanic rocks flying around and people scurrying to safety.
Iceland is known to have extreme weather that can wreak havoc if not properly controlled. While touring Iceland, the weather forecast app is your best friend and should not be taken for granted.
Do Have a Tour of the City
Traveling to Iceland is one thing; touring around it is another. What's a vacation without visiting as many places and performing as many activities as possible? If you are wondering what to do in Iceland, there are a lot of options for you.
Ranging from whale watching to visiting the geothermal springs (especially the Blue Lagoon, which is the most popular one) to climbing glaciers, whale watching, horse riding, taking a drive around, touring ice caves, and so much more.
Even hikers are not left out of the fun as there are spots for hiking too, but be sure to be with a guide to ensure safety, especially in areas you are unfamiliar with. To have a wholesome experience, however, you should target off-peak travel where the crowd is much less. A tour of Iceland should be on your bucket list of what to do in Iceland.
Do Visit Reykjavik
A visit to Iceland without stopping by the capital city is incomplete. Reykjavik is the hub of fun in Iceland and has its allure and beauty. This capital city is especially beautiful during the summer due to its almost 24-hour daylight, pleasant weather, and abundant activities to be a part of. Here are a few ideas if you are pondering what to do in Reykjavik.
You could take a walk through Lupine Fields (a large expanse of land filled with purple and blue vegetation). The view is amazing and will leave you feeling relaxed. Another thing to do is to take a dive in the many natural hot springs around. This is sure to calm your nerves. Camping is another fun thing to do in Reykjavik in summer.
Although the weather is usually calm by this time, it is important to prepare for any sudden change in the weather, such as heavy rainfall or wind. You should ensure you carry appropriate protective gear and a blanket in case the cold decides to show up.
Reykjavik also has one of the best cuisines in Iceland, ranging from local cuisine to foreign ones. It also has several open hotels you could lodge in for a fee. A trip to Reykjavik is among the best things to do in Iceland.
Do Visit the Pylsuhsid Hot Dog House
This place is famous for its amazing and super tasty hotdogs. What's more? You can get this tasty goodness for a few bucks. This is a welcome development from the otherwise expensive meals in Iceland.
Do Remember to Change Any Leftover Krona in Your Possession
Krona (the official currency of Iceland) can hardly be used anywhere apart from Iceland. At the airport, there is a bank that is more than willing to exchange the Krona for any of the other well-known currencies of your choice. Except you want to keep them as a travel souvenir, remember to exchange them before leaving the country.
Don'ts
Do Not Shop at 10-11
If you are on budget travel, one of the worst money decisions you can make would be to buy stuff from this store. This is because the 10-11 store chain has the most exorbitant prices in the entire Iceland. The prices of goods here sometimes reach up to three times more than those at other stores.
More pocket-friendly alternatives to this store include Bonus, Natto, and Kronan stores. Their outlets can be seen scattered around several locations in the capital city and other parts of the country. Shopping at 10-11 is among what not to do in Iceland.
Don't Drive Above Speed Limits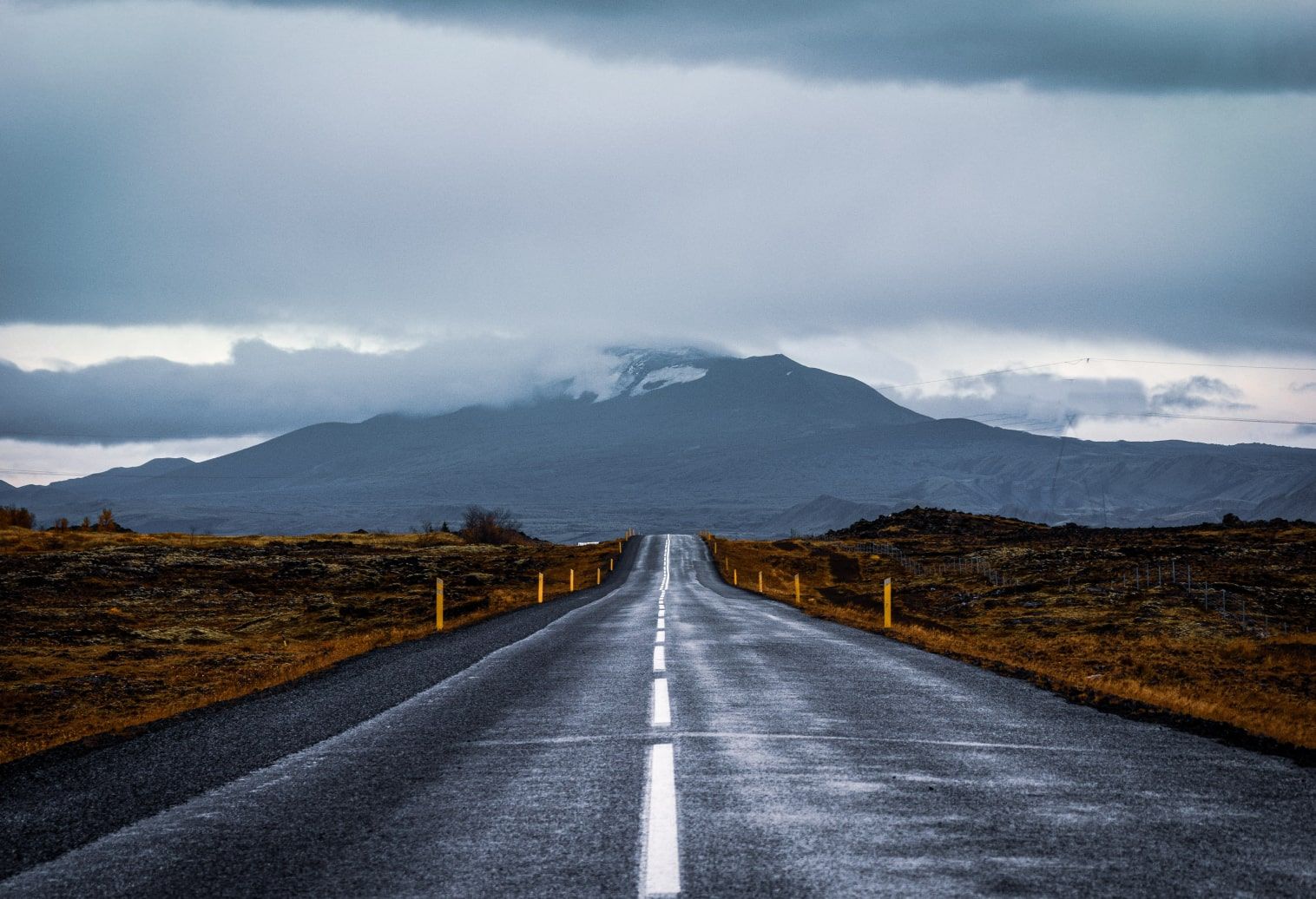 Speed limits are taken quite seriously in Iceland, and you sure do not want to be caught for breaking the rules. The speed limits in Iceland range from 30 to 90 kilometers/hour. Fines are usually given out to offenders who drive 6 kilometers above the required limit or more.  The fines are usually heavy, and you can also have your driving permit or license seized for up to three months.
The never-ending beautiful scenery and picturesque landscape of Iceland are surely enough to get anyone excited, but even in your excitement, do not lose sight of the speed limit, or you might end up spending so much more than you bargained for. No matter how hyper you feel, Iceland is not the place to be 'fast and furious.'
Don't Drive off the Road
Aside from driving above speed limits, driving off the road is another offense that is not taken lightly in Iceland. If caught, you can get a fine of up to $2,000, after which you would also be required to pay for any damage caused by your car. No matter how tempting it looks to veer off the road, keep to the tracks and save your money for a better purpose than paying fines.
Don't Ignore Warning Signs
Turning a blind eye to the warning or danger signs is one of the things not to do in Iceland, especially when hiking. If you want to hike, ensure you do not go alone, it's even better if you go with a trained guide who is familiar with the terrain. Always have it at the back of your mind that those signs are there for a reason, and ignoring them will only put your safety and that of others around you at risk.
Don't Attempt to Enter a Pool without Having a Shower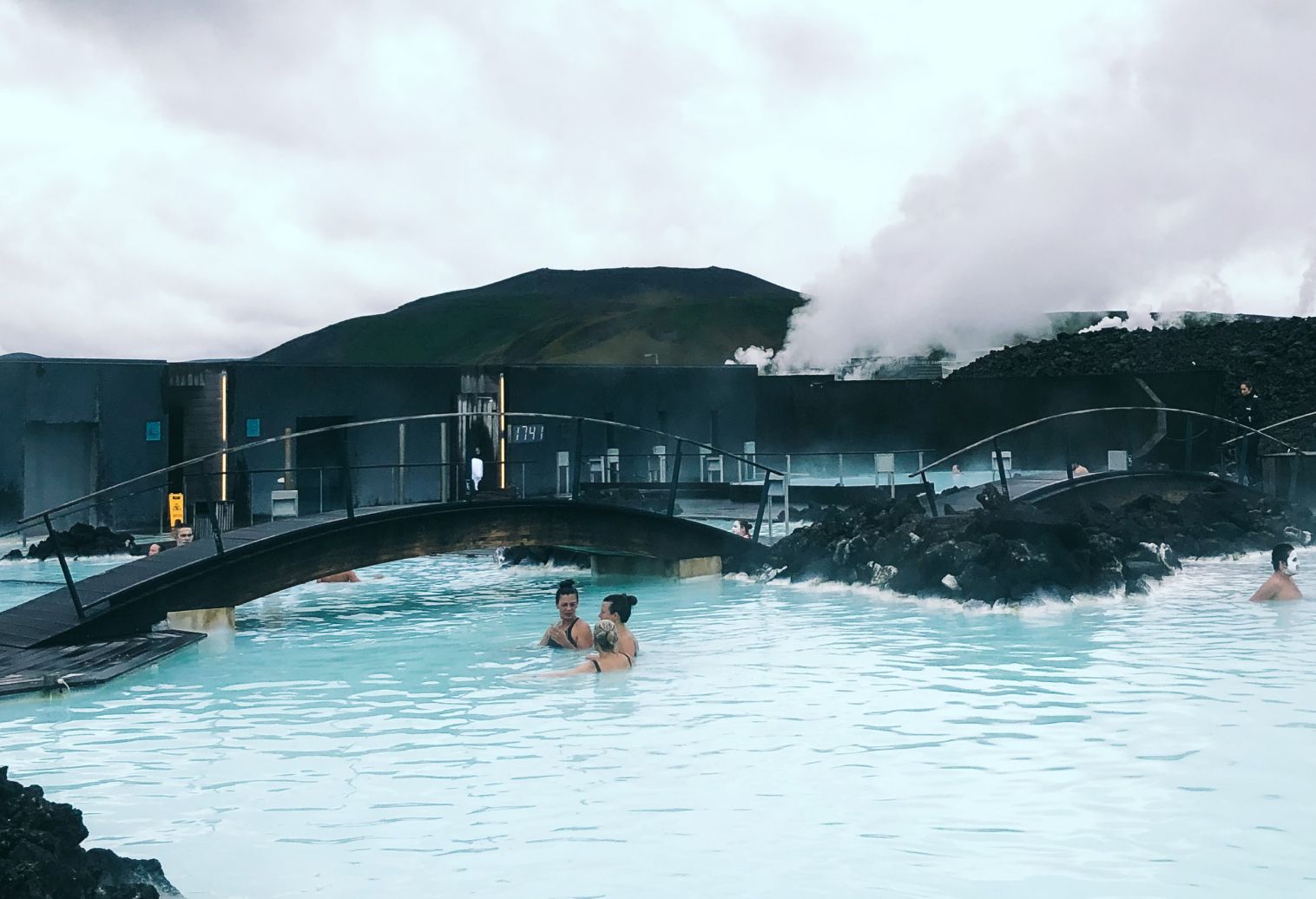 The plethora of outdoor heated pools feels like bliss, especially when the weather is really cold. It's not strange to find a lot of people in the pool. However, a strict rule is put in place before you can gain access to the pull, and that rule is bathing. Sounds simple right? This time you are required to keep your clothing and belongings in the provided lockers before proceeding (in just your 'birthday suit') to bathe publicly in the showers.
Being unclad in public might make you uncomfortable. Still, an attempt to skip this process will be met with stern warnings from the shower attendant, who is always keenly watching to ensure everyone complies with the rule. Food is prohibited in the pool area; you are only permitted to drink water in eco-safe bottles.
Don't Buy Bottled Water
This might sound weird, but the water in Iceland is clean and fresh. It doesn't even require further purification, having been filtered for years by the lava. Iceland water is among the cleanest in the world, so all you need is your water bottle. This fact makes it an absolute waste of money to buy bottled water.
Conclusion
Iceland is a beautiful country worth every minute of your time and every penny you spend. There are a lot of activities to do and places to visit. No matter your preference and taste, there is something that you would certainly enjoy doing in Iceland. While on your trip, remember to keep these rules in mind. Which of these dos and don'ts in Iceland do you find surprising?