Best Things to Do on a Honeymoon in Bali
If you just tied the knot and are looking to have a romantic getaway, look no further. A romantic trip to Bali has been a lifelong dream for many couples. It's no wonder it ranks high as one of the top honeymoon destinations in the world. Compared to other honeymoon destinations, you get more for less.
There are tons of things to do in Bali for newlywed couples. From beachside fun to water adventures, fascinating wildlife, and magical sunset views, the list is endless. This "Island of the gods" promises you an unforgettable memory that will keep you coming back. Once you visit Bali, you will keep coming back even after your honeymoon.
Below are some satisfying ways to enjoy the perfect Bali trip for couples;
To Spark the Romance between you and your Partner
1.Treat Your Partner to a Floating Breakfast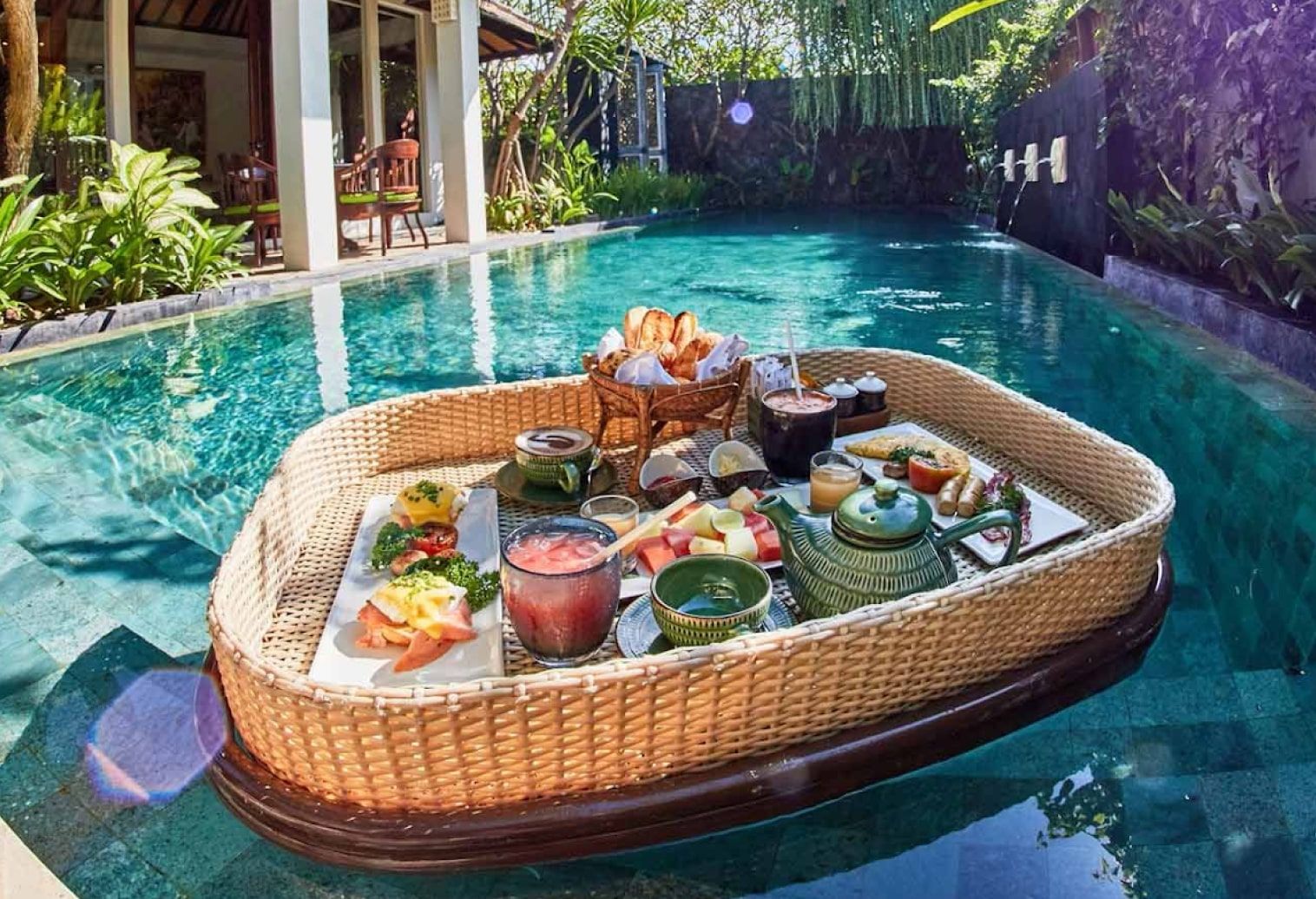 If you think breakfast in bed is the most romantic gesture, wait till you have been spoiled with breakfast in water. Many five-star resorts in Bali provide the option of serving their guests a floating breakfast in the pool. Some resorts take it a step further to scatter rose petals in the pool to ensure that the scenery is extra romantic and picture-perfect.
The floating breakfast idea originated in Ayana resort, one of the best hotels in Bali for a honeymoon. On request, guests are served a three-course breakfast in a private plunge pool. The floating breakfast platter also comes with a glass of complimentary champagne. Beginning the day with a romantic breakfast in water is a perfect way to relax from the jetlag and kick-start your Bali romantic getaway.
2.Enjoy Dinner While Watching the Sunset at Jimbaran Bay
If you fancy the idea of white beach sand, a fantastic sunset view, and an intimate candle-lit dinner, then head over to Uluwatu to experience this first-hand. The Jimbaran Bay has a laid-back and romantic atmosphere ideal for couples visiting Bali for their honeymoon. Enjoy seafood dinner with your significant other while nature provides the perfect backdrop for your romantic evening.
3.Catch a Movie under the Stars on Karma Beach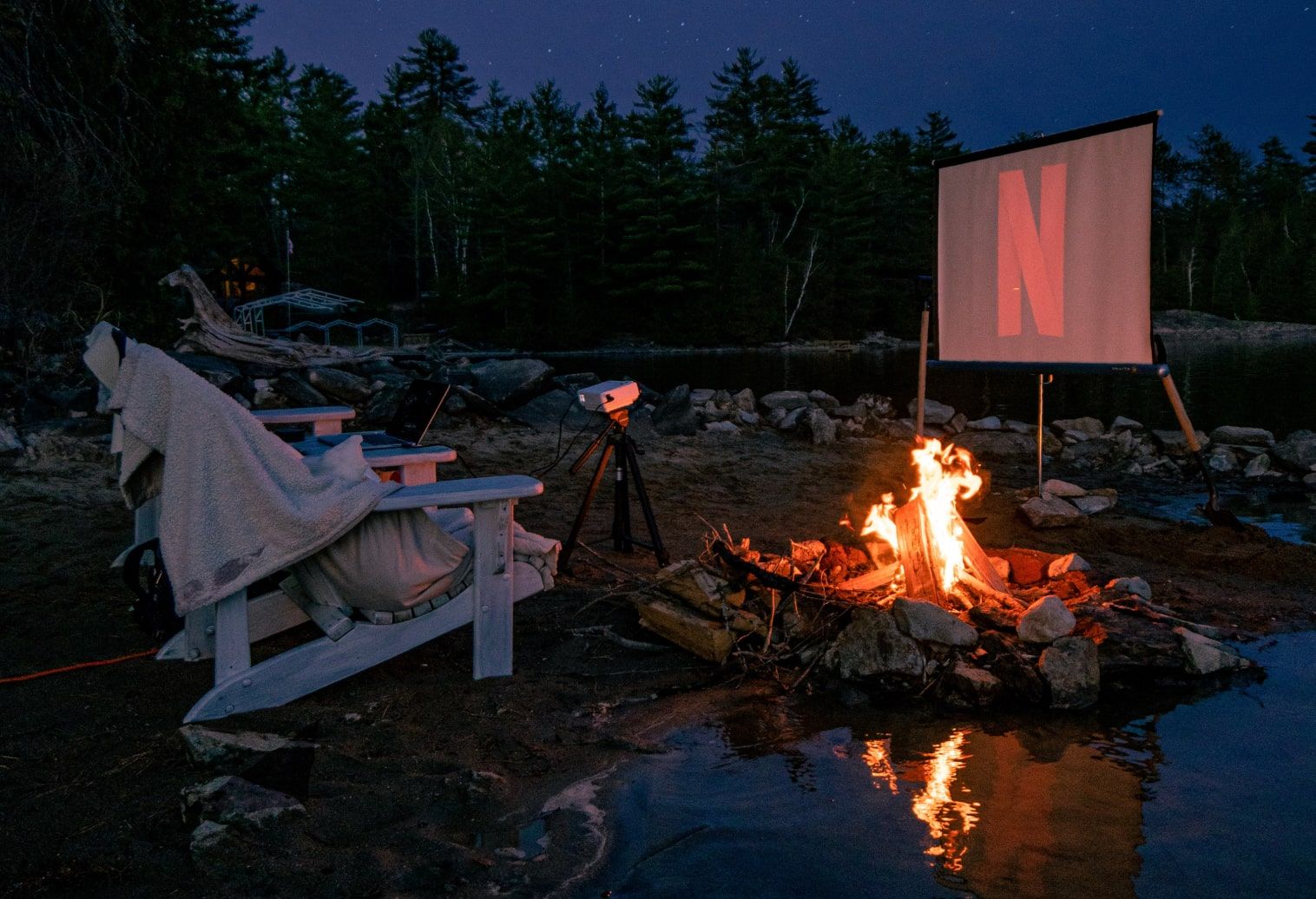 There's no better way to end an adventurous day than being cuddled up with your partner while having a good laugh over a movie. The white sand dimmed light, and the occasional crashing wave sound makes the atmosphere charming and romantic. You may also enjoy a proper dinner and cocktail in this setting if you desire. Talk about two birds and one stone. This experience is a must-have for couples on a romantic trip to Bali.
4.Get Relaxed and Spoiled
Bali is blessed with many laid-back spots that we cannot do justice to all. Couples in Bali for their honeymoon will find any of the following exciting.
5.Head over to Balitrees for a Yoga Retreat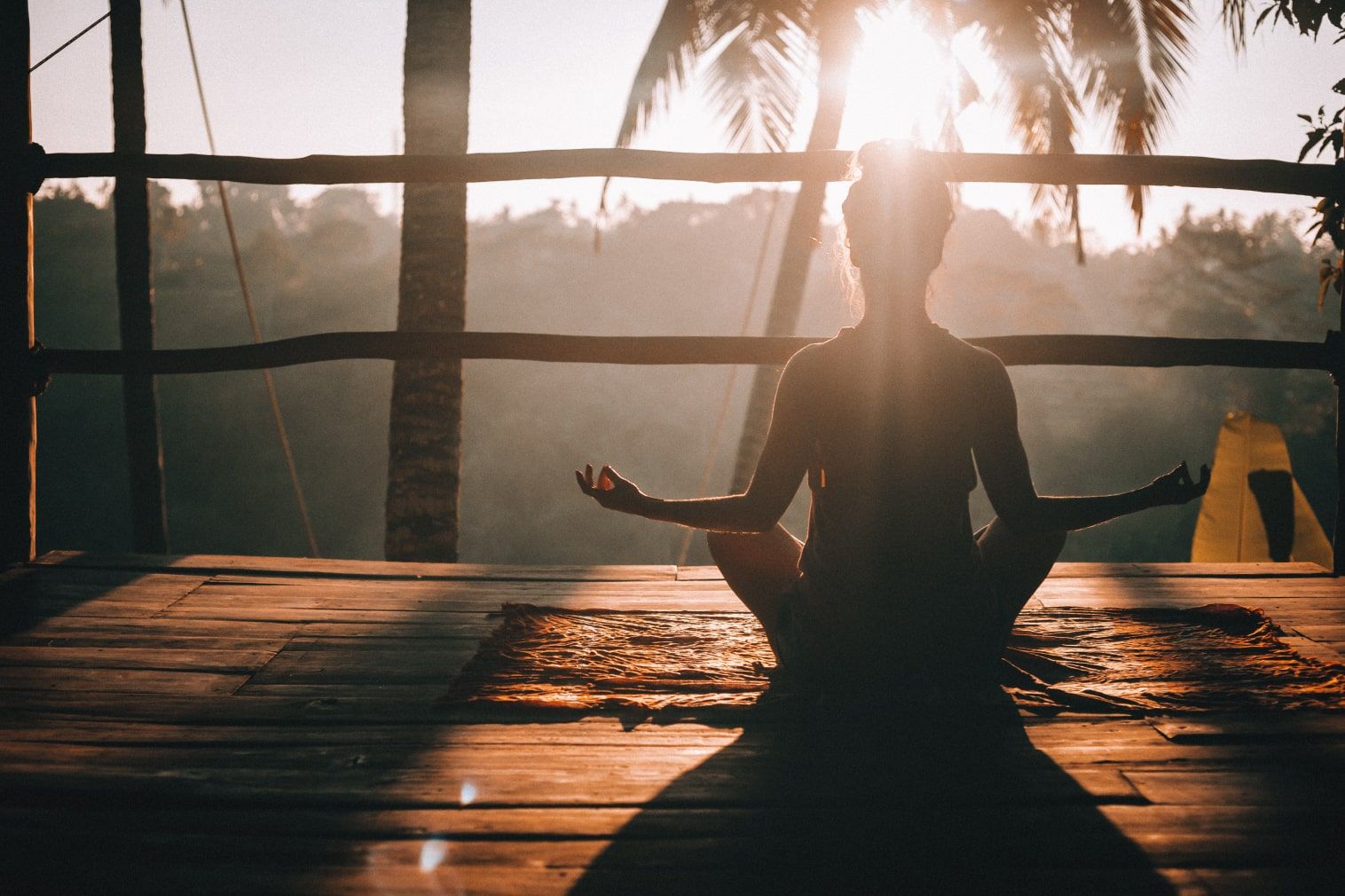 Bali is a top-rated tourist destination, so you will naturally find a crowd in famous places. However, to escape the crowd and enjoy a quiet day in seclusion, head to Balitrees for a calm yoga retreat. Balitrees is a small village in the Tabanan Regency, well known for its hospitality and spirituality.
While in Balitrees, you will get the chance to practice ancient Balinese yoga techniques while being guided by a private instructor. Apart from the spiritual experience, you will also get first-hand insight into the culture of the people. The locals are so accommodating, and you will have a good time bonding with them. A yoga retreat is one of the top things to do in Bali on a honeymoon.
6.Visit the Forest Spa at Kamandalu Ubud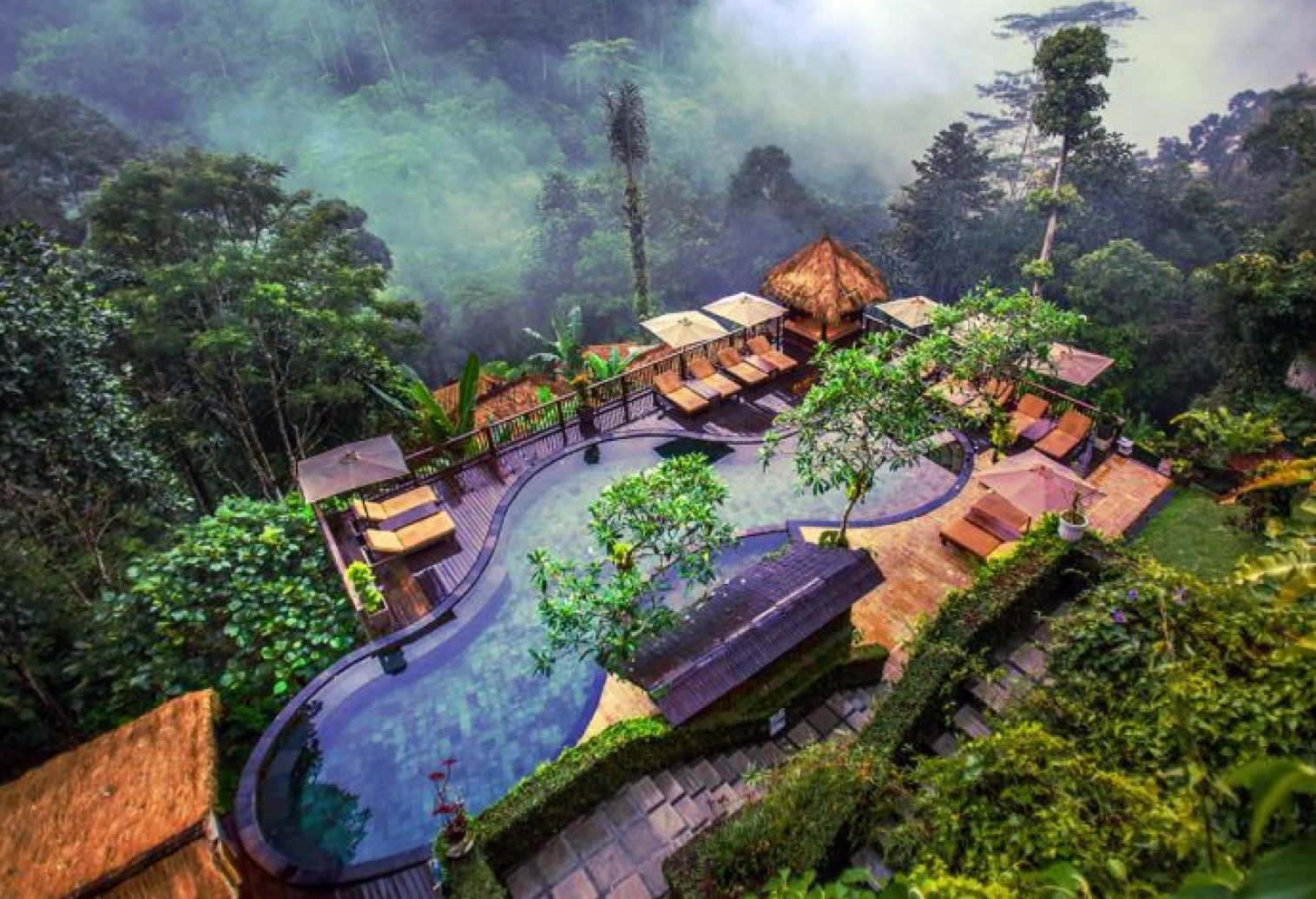 A relaxing day at the spa should be first on the list for couples in Bali on a romantic getaway. Planning and executing a wedding is stressful for new couples. Therefore, getting a nerve-calming massage with your partner is an excellent way to release tension and bond.
Kamandalu Ubud has a top-rated spa and is also one of the best hotels in Bali for a honeymoon. The spa experience is unique because the treatment happens somewhere in the woods. The beautiful natural scenery coupled with the massage is an excellent way to relax. After your massage, you can sit on a swinging cushion that overlooks the tropical Petanu valley while appreciating Mother Nature.
7.Have a Relaxing Day by the Waterfalls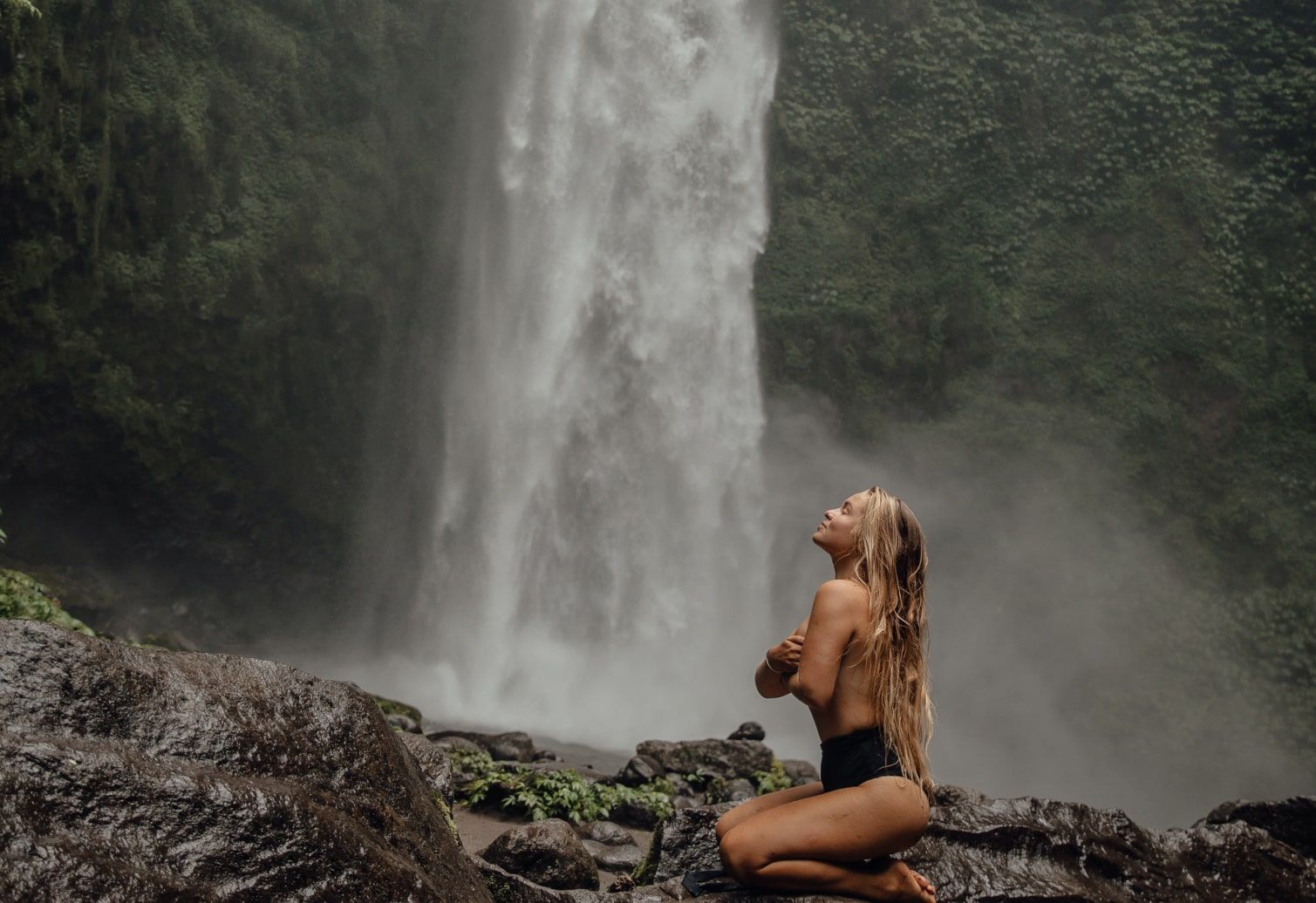 There are many stunning waterfalls to see in Bali while on your honeymoon. Selecting which waterfall to see is only a matter of proximity and preference. The beautiful sight of water gushing down from a height puts one in relaxation mode. Going under the water and getting wet is a good way to chill on a sunny afternoon.
Suppose you want to avoid the crowd at famous waterfalls like Tegenungan, head over to Padang Bulia. Although smaller in comparison, Padang Bulia is less visited and equally enchanting. Relaxing by the waterfall is one thing to do in Bali during your honeymoon.
For the Thrill Seekers
1.Have an Intense Swing Experience at Ubud
The Bali swing overlooks the longest river in Bali, the Ayang River. The swing, tied between two trees, goes farther back and forth. Adventurous couples will have an adrenaline rush swinging in this intense fashion. Apart from the fun experience, you can have some Instagram-worthy pictures of yourself taken, capturing the highlights. This experience is a must-have on a Bali trip for couples.
2.Hike down the T Rex Beach in Nusa Penida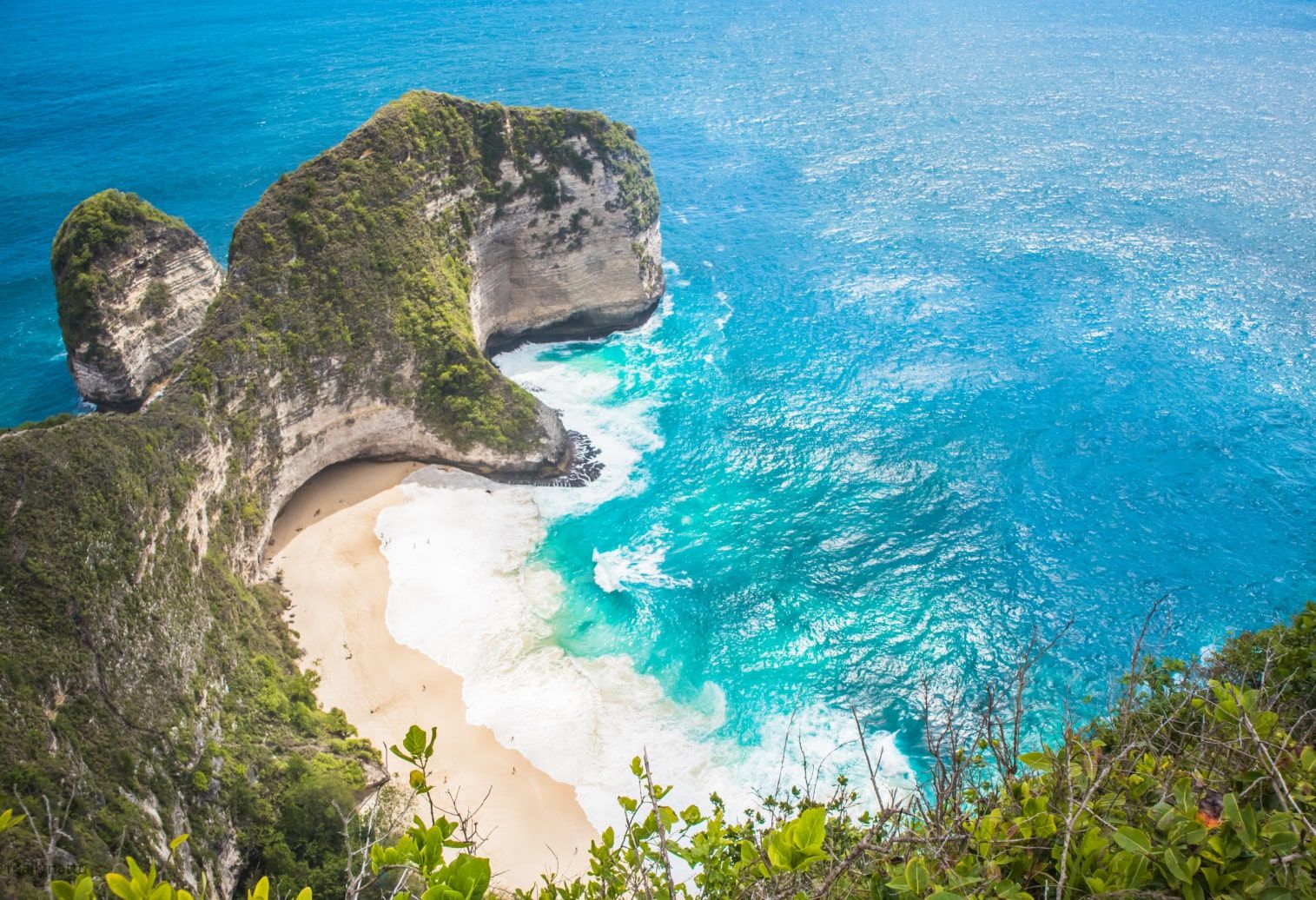 Popularly referred to as the T Rex beach, the Kelingking beach is a famous sight because its cliff takes the shape of a Tyrannosaurus. Unfortunately, many tourists get to the ridge and turn back after taking pictures. This is because hiking down the beach is not for the faint-hearted. For the most part, it's a steep slope with no steps or carved-out parts.
If you are feeling adventurous, you and your partner can hike down to the base of the cliff. It would typically take around thirty to forty minutes to complete. We recommend this as a top thing to do in Bali for adventurous couples. It is definitely worth the climb.
3.Snorkel at Amed
Just three hours away from central Bali, Amed is a famous snorkeling region. Although many snorkeling spots are located in Amed, the most visited one is the Jemeluk bay. It is home to the famous underwater temple and has diverse coral species. Therefore, a great Bali trip for couples' itinerary should include an underwater adventure.  
Experience the Balinese Culture
1.Explore Ubud
Ubud in Bali is one of the favorite holiday places for couples. It is a popular tourist spot with a preserved cultural heritage. The busy city of Ubud has a lot to offer tourists. From numerous rice paddies, fantastic restaurants and cafes, and beautiful temples to community markets, Ubud has it all. You will find many arts and crafts items on display. Stop at any store to buy souvenirs and support the local craft.
2.See the Kecak Fire Dance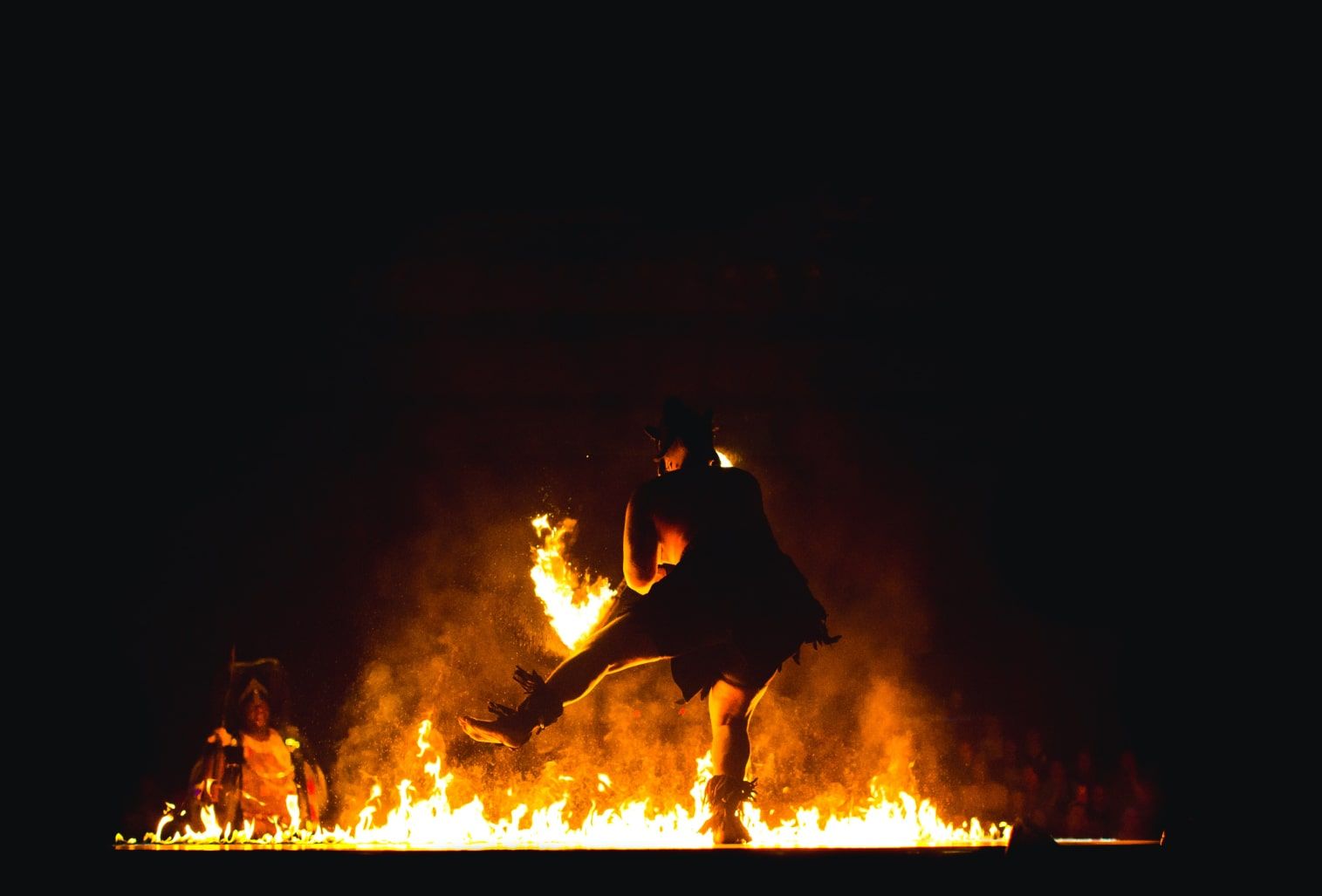 One of the best things to do in Bali during your honeymoon is to see the Kecak dance. Although it is performed all over Bali, the best place to watch the dance is at the Amphitheater beside the Uluwatu temple. The artistic performance, beach view, and sunset create an enchanting atmosphere to learn about Balinese culture.
For Food Lovers
1.Treat your Palate in Canggu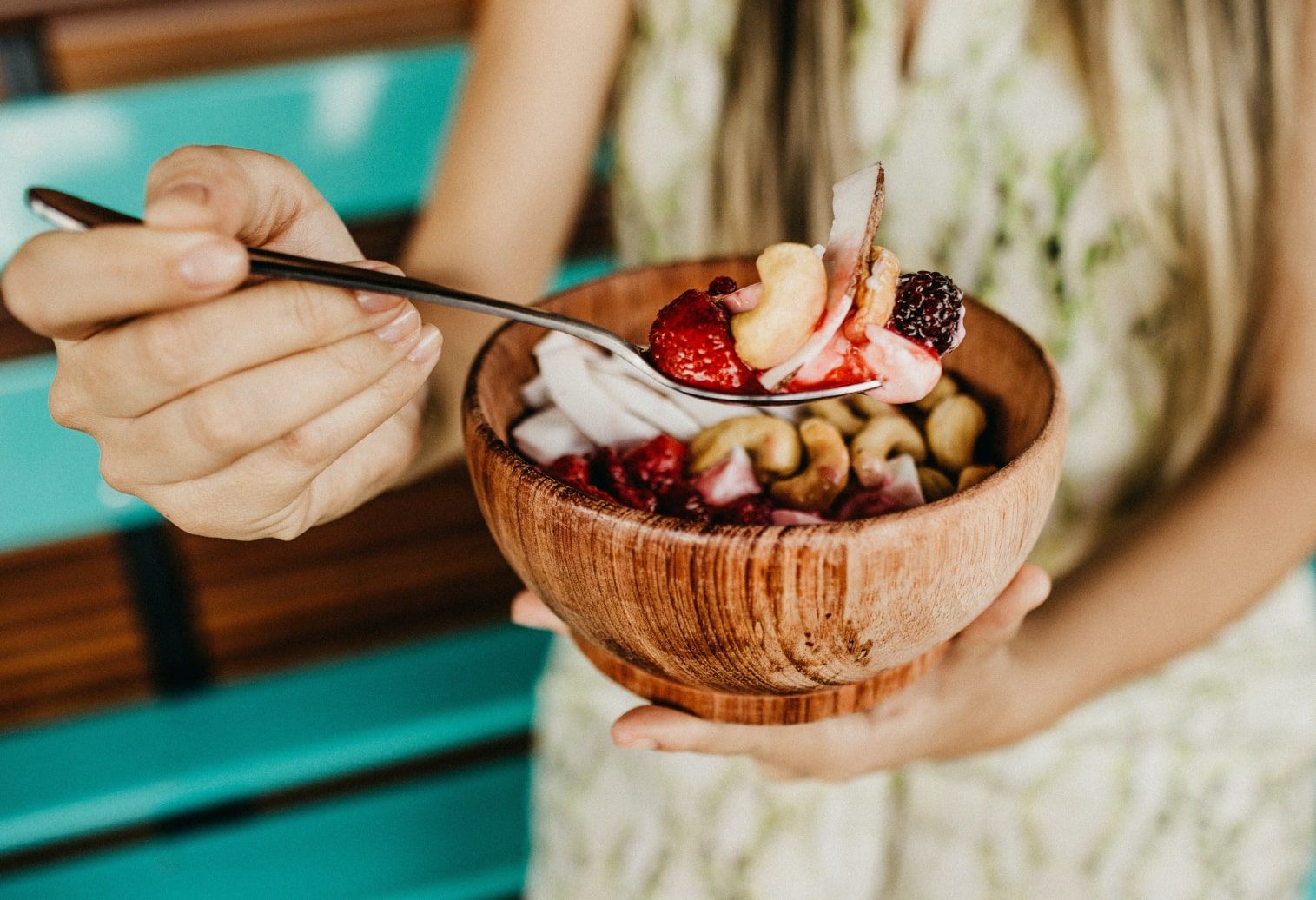 Canggu is the food hub of Bali. If you are a food lover, get your taste bud ready because you will have a good time exploring the many restaurants in Canggu. Meat lover or a vegetarian? There is something for you and your Instagram followers to enjoy.
Dress up fancy and head over to Sa'mesa Bali to enjoy a delightful Italian cuisine. Dinner is served family-style on a long table that accommodates 20 persons. Vegan? Canggu's got you. I am Vegan Babe does one of Bali's most beautiful and tasteful vegetarian dishes. Non-vegans may be tempted to go vegan when they taste the dishes served here.
2.Discover Amazing Street Foods
Are you tired of the fancy dinners? Ditch the high-end restaurants and try street food from the local vendor around the corner. Some must-try dishes are Sate Lilit- stick roasted meat, Nasi Jinggo- a rice dish, the sweet Terrang Bulan, and Laklak, a local Balinese cake.
Party Hard in Kuta on Your Honeymoon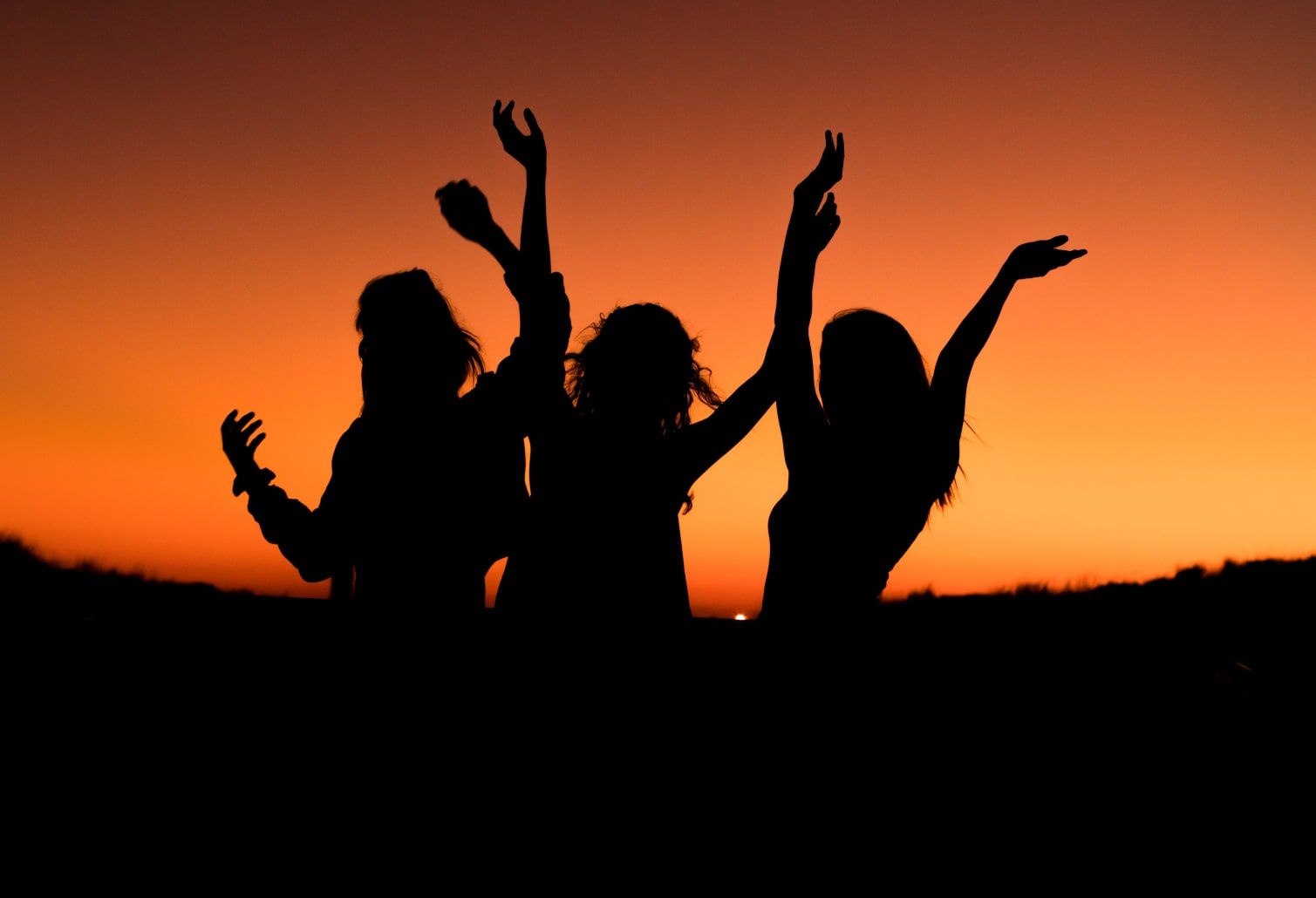 Kuta is the nightlife capital and also the most westernized part of Bali. With the buzzing night scene, you will undoubtedly have a good time partying during your Bali honeymoon. Amongst the many clubs in Kuta, the four-storied Sky Garden stands out. With loud buzzing music, strong drinks, and a vibrant atmosphere, party hard with your spouse and forget your worries.
Bali is truly a paradise to behold. Virtually everywhere on the island is safe to explore for tourists. If you wonder where to stay in Bali for your honeymoon, there are many high-end and low-end hotels on Karta to cater to your needs. Also, the warm hospitality of the locals will ensure you don't forget your romantic honeymoon in Bali, Indonesia, in a hurry.