22 Best Beaches in New York State and New York City to Visit in 2022
New York is a magnificent country that opens its borders to thousands of  tourists yearly. It is well-known worldwide for its scenic views and spectacular destinations. It is also one of the good places to live.
New York stands out for its bubbly and pumped atmosphere. There are a lot of captivating activities you can engage in. You can go shopping, take museum tours, and watch live shows.
The highlight of New York includes a plethora of unique, alluring and thrilling beaches. Choosing to explore NYC beaches is a decision you will never regret.
Best Beaches in New York State to Visit
When Do the Beaches Open in New York?
The beaches in New York have officially been opened to welcome summer and will remain so till the end of this season. Swimmers, tourists, and visitors can therefore have a tour around  NYC beaches.
During summer season swimming is only allowed in lifeguards working hours (10 am - 6 pm daily).
When do beaches close in NYC, you may ask?
Well, they are typically closed by 6 pm.
Read through to know more about the rules and peculiarities of each beach.
Covid-19 Restrictions
Covid-19 restrictions are still in effect in many places. For example, measures have been taken to reduce the chances of large crowds assembling. Also, according to Governor Cuomo, it is compulsory to wear a face mask. As such they are mandatory in places where keeping physical distance is impossible, like public transport or shops.
Beaches in New York City
Brighton Beach – Brooklyn, New York
This beach is regarded to be on the list of the best beaches in New York because of the breathtaking views. On top of that, it has several additional services and facilities that make it so popular among tourists and casual visitors, by making their visit safe and comfortable.
These facilities include neat and decent restrooms, standby lifeguards, and pedestrian zones, food kiosks and restaurants. It is also considered one of the most clean beaches in New York. So, whether you want to visit Brighton Beach alone or with friends, this beach is for you.
Expert tip
Tatiana Restaurant is the stop for you to have a feel of top-notch Russian cuisine on the beachfront while simultaneously watching Vegas-themed plays by skilled performers.
Coney Island – Brooklyn, New York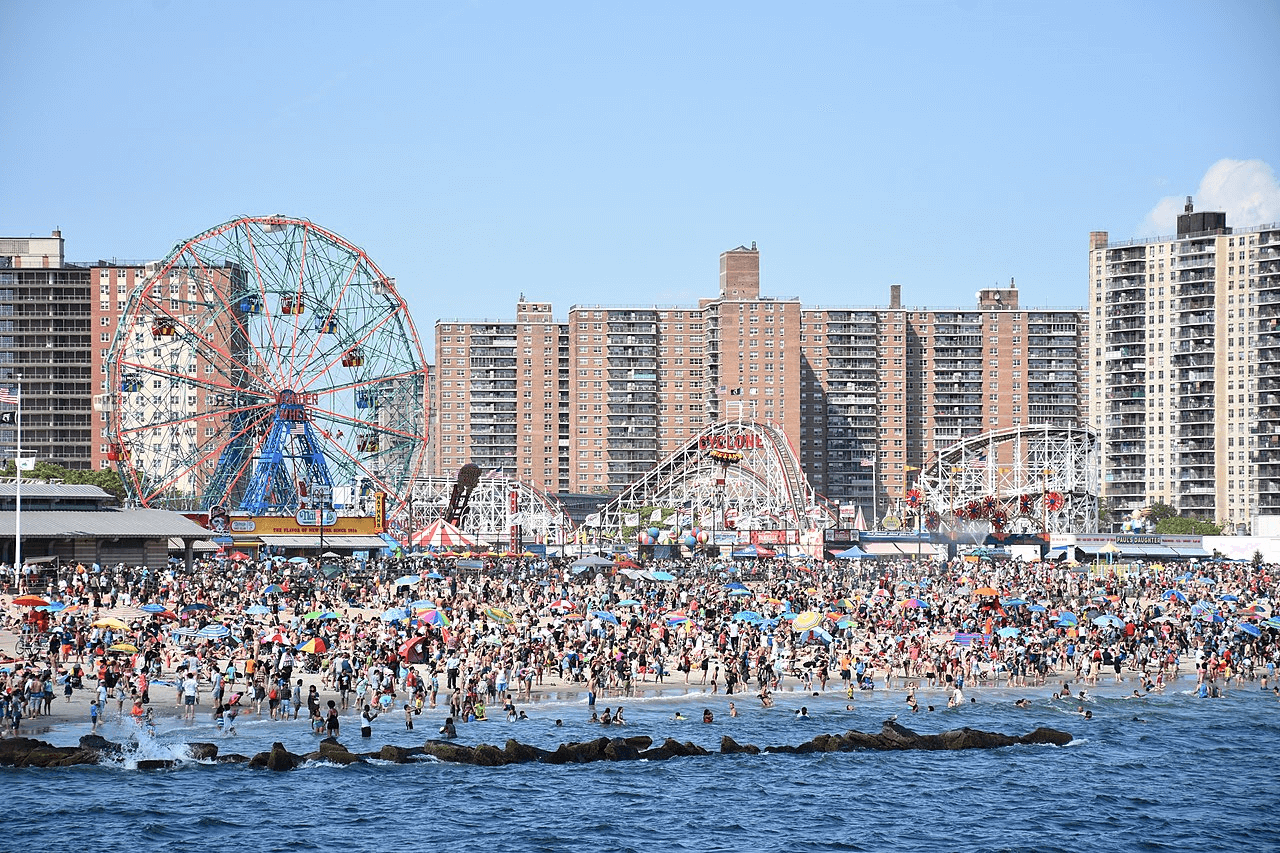 This is one of the best beaches in New York, and it is also quite famous country wide. This beach is a well-known spot for group hangouts among family and friends. In addition, it has several amusement parks, roller coasters, and other attractions that both kids and adults can enjoy.
It is usually crowded, but the further you walk down the beach path, the lesser the crowd is. On this beach, you can also take part in activities like basketball, volleyball, surfing, and firework shows.
Expert tip
While on your trip, ensure you enjoy the various attractions presented on the beach. If you are a beer and hotdogs lover then Coney Island Brewery with it's Nathan's Famous hot dog stand is the place for you. Finally, for a more family oriented adventure visiting the New York Aquarium is also a must-see.
Jacob Riis Park – Queens, New York City
Yet another beach in the list of the finest and cleanest NYC beaches, a Jacob Riis Park beach. It is also colloquially referred to as the 'people's beach.' This beach has gained popularity and love over the years because of its ease of access and proximity to various transportation options.
It has a modest number of services and shopping opportunities and the coastline is also a beauty to behold.
Expert tip
This beach is split up into distinct areas by several bays, some of which, like Bay 1, have no compulsory obligation to wear any bathing suits. As a result, visiting this beach in general and Bay 1 in particular, with kids, is at your free will.  
Fort Tilden - Queens, New York City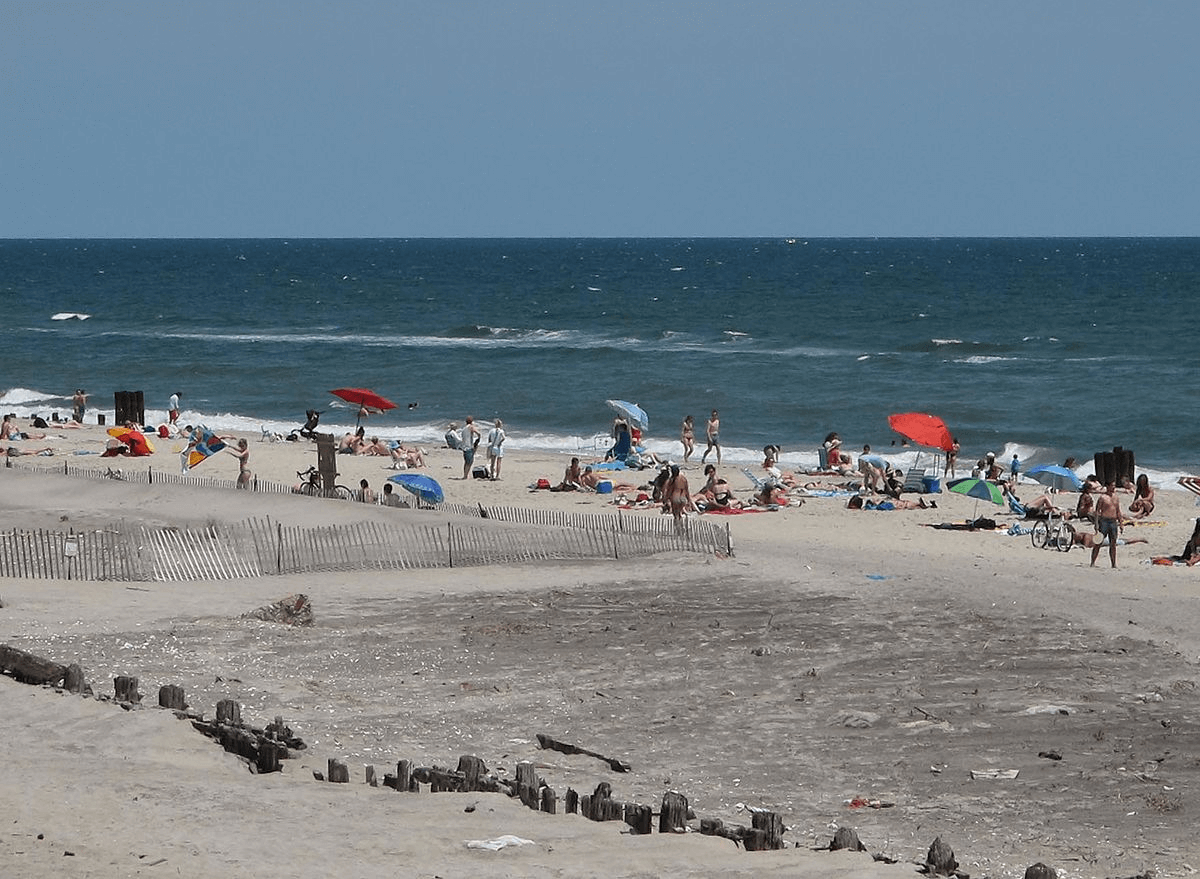 This is one of the most serene beaches NYC can offer. It is a perfect place to visit if you are not a fan of huge crowds. You can take a stroll, sun bath, or read a book. You could also take a swim in the waters or simply watch the waves.
Expert tip
Fort Tilden beach can't offer much in terms of infrastructure including food. Therefore, ‌we would pack for a family picnic before heading here.
Rockaway Beach - Queens, New York City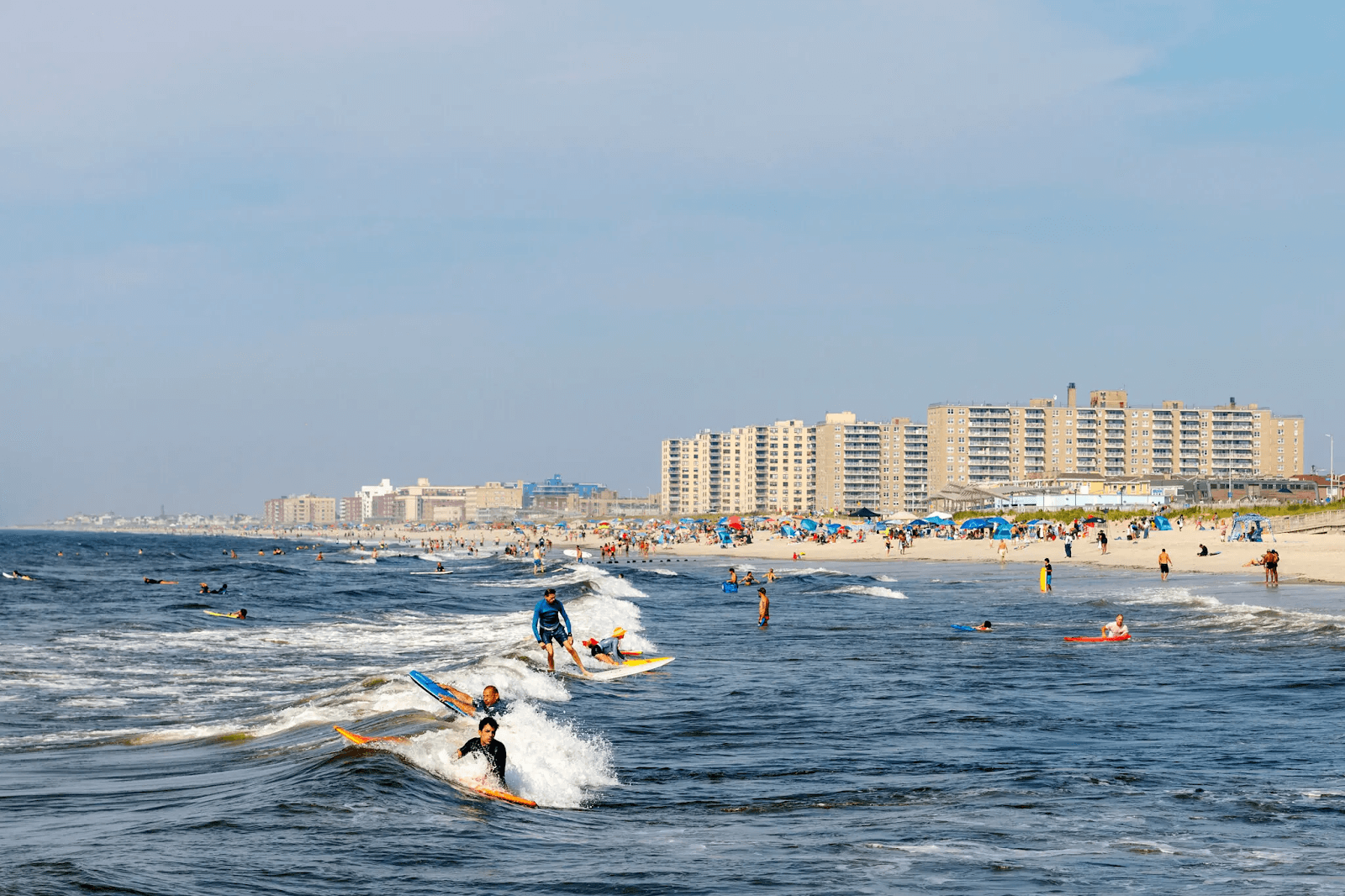 This is one of the New York City beaches famous for surfing. It is renowned for its signature soft sand and sparkling water. However, this beach is not restricted to surfing alone as there are other activities you can try out on the beach. These include fishing, picnicking, and watching the beautiful sunset.
Rockaway Beach usually gets crowded, especially during summer. Therefore, the best time to visit Rockaway Beach is during off-peak travel times.
Expert tip
This beach has an abundance of great restaurants that you must try. One of such is Whit's End, an Italian restaurant just two minutes away from Rockaway beach.
Musicians, DJs, magicians, and artists also provide live entertainment at the restaurant.
Manhattan Beach Park - New York City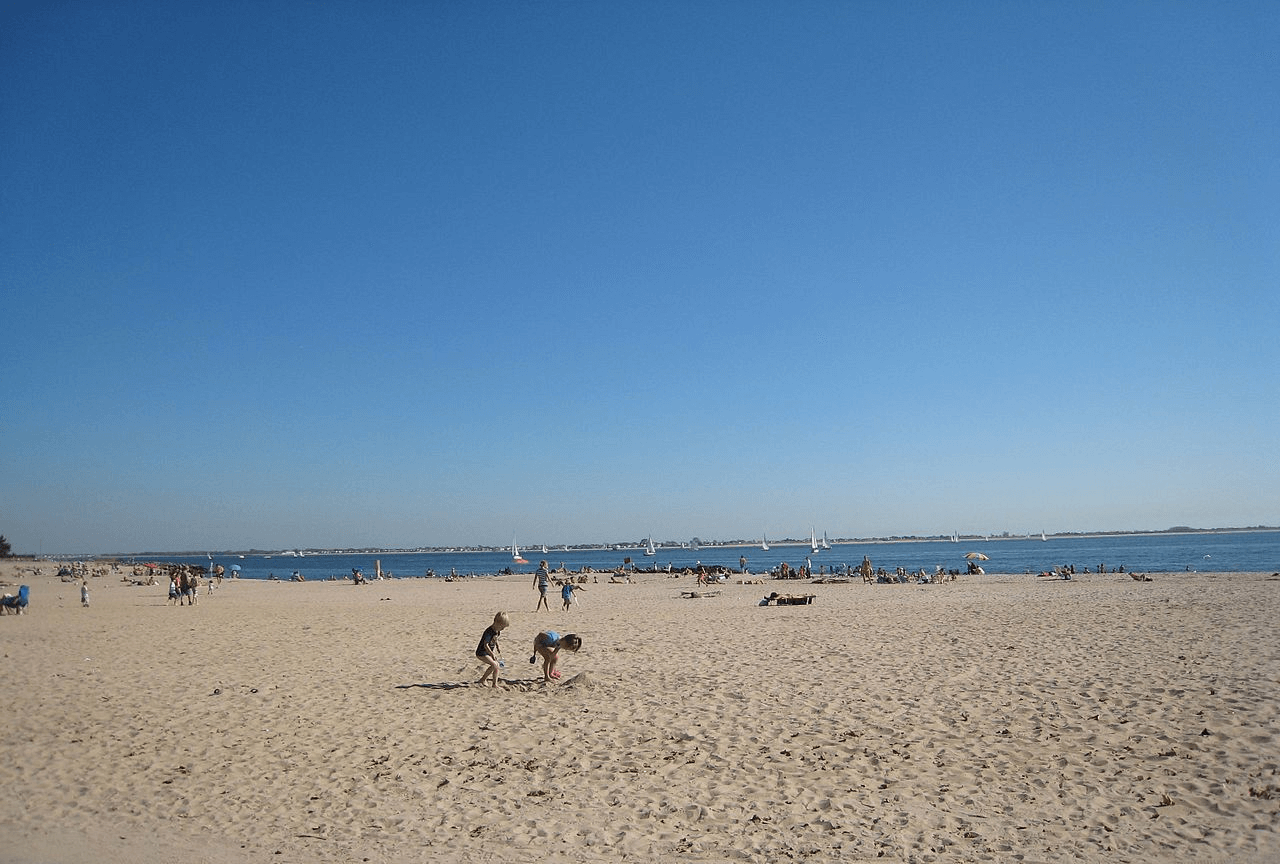 This is one of the most famous New York beaches to visit in summer. It is calm and offers various engaging activities like volleyball, basketball, tennis, and swimming. In addition, concession stands, cycling, and barbecuing are allowed on this beach.
Expert tip
Be sure to go along with your sunscreen. Parking is a little expensive. To save money, going on public transport is a good idea.
Cedar Grove Beach – Staten Island, New York
Although not popular, this beach is stunning. You can see close-up views of the Manhattan bridge from this place. It has a tranquil allure that provides maximum relaxation.
Expert tip
Try out various outdoor activities like fishing, camping, and hiking.
Midland Beach - Staten Island, New York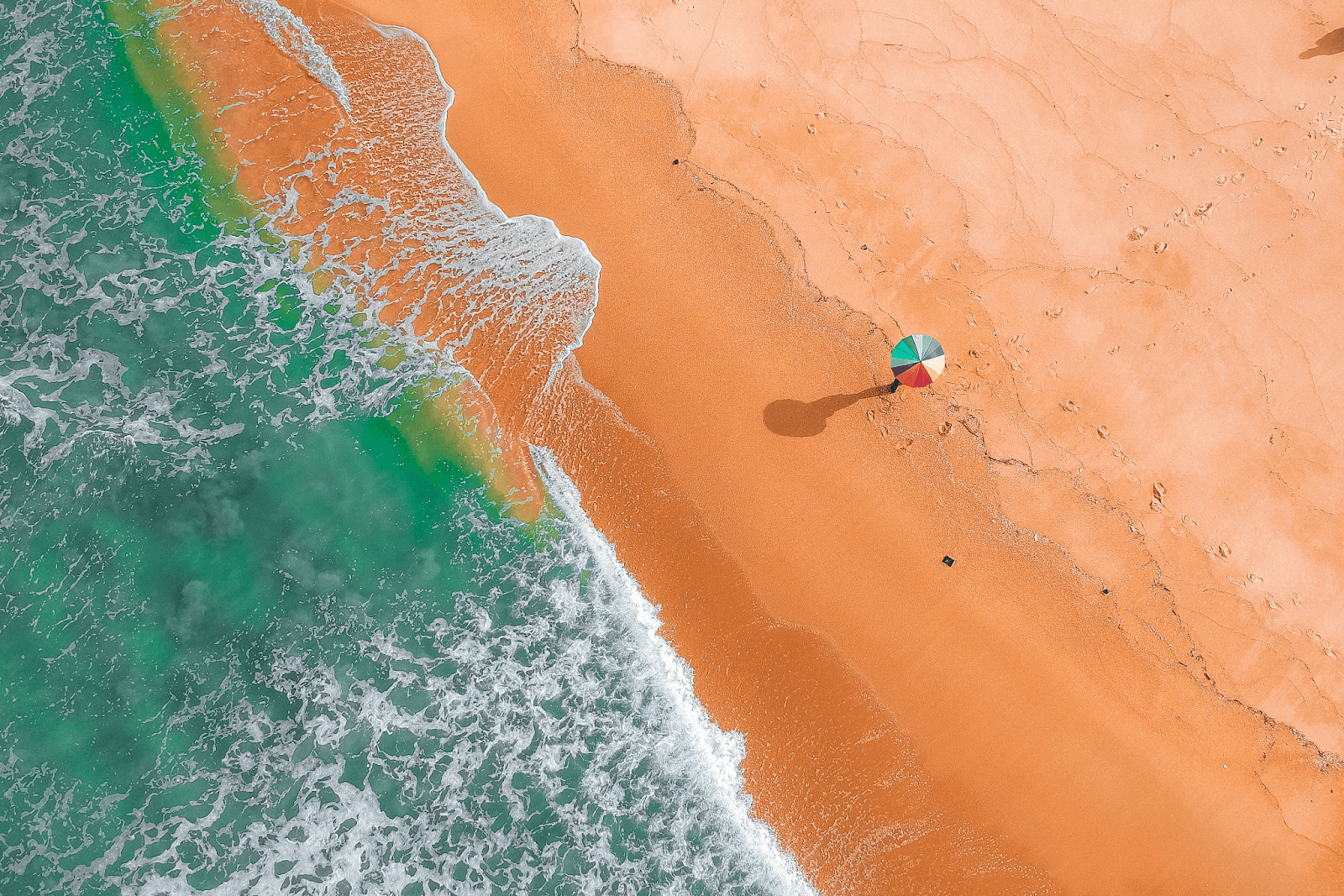 Midland beach provides an access to the nicest ocean in New York. It has a unique golden shoreline and an array of facilities guaranteed to keep you happy throughout your stay.
For example, there are grills where you can make hotdogs and burgers. Biking and skating pathways are also available, including a sports court. You can also charge your phones at designated stations.
There can be no dull moments on this beach because of the many available activities.
Expert tip
This beach offers special concessions to people in wheelchairs. In addition, you can rent a beach mat to enable easy movement along the shoreline.
Breezy Point - Queens, New York City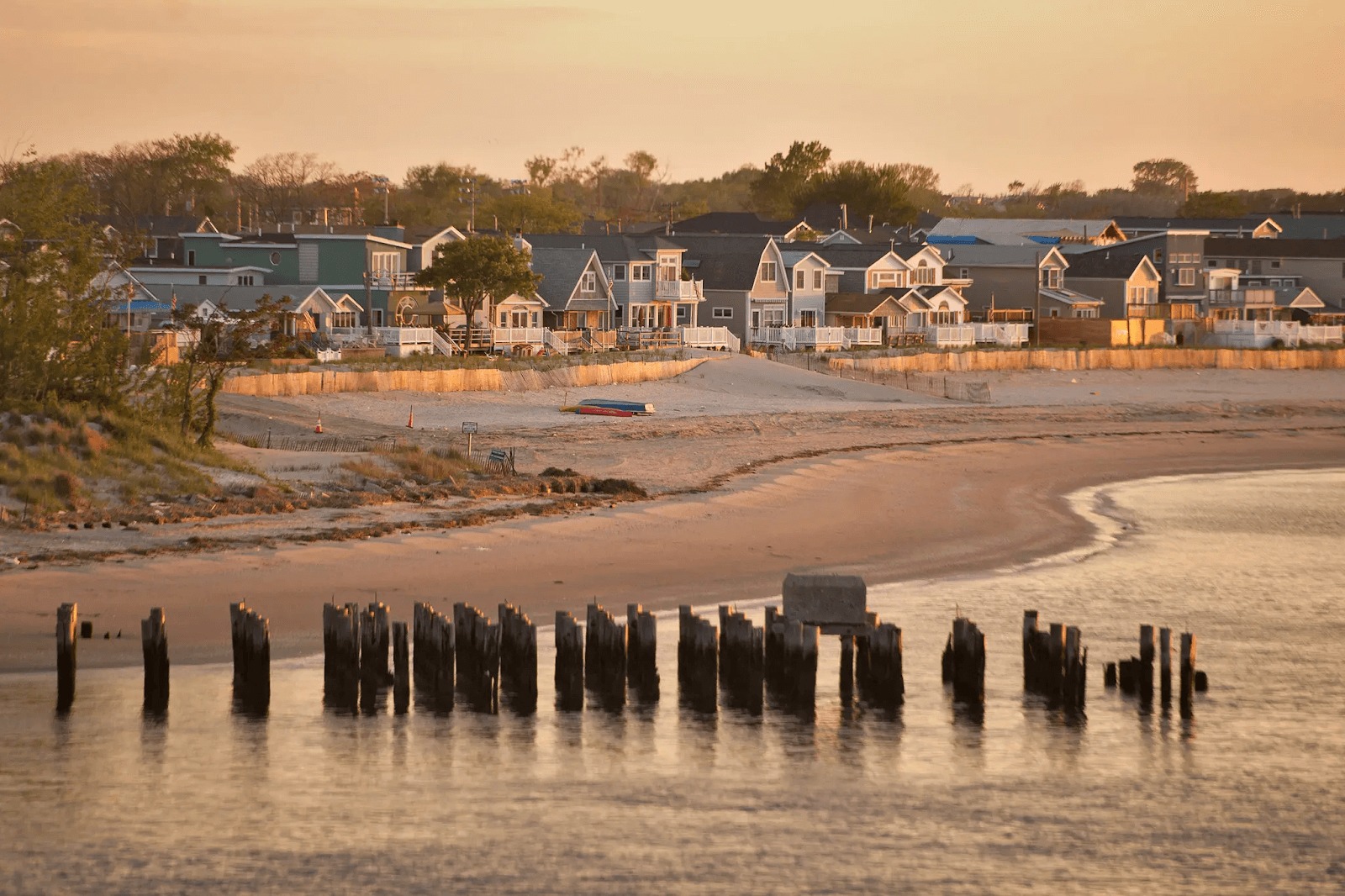 This beach is heavily guarded and secured. It is only open to residents of the Rockaway peninsula in Queens. This famous beach in New York is undoubtedly one of the most beautiful.
Expert tip
Go along with a camera to get snapshots of the breathtaking views.
Best Long Island Beaches
Long Beach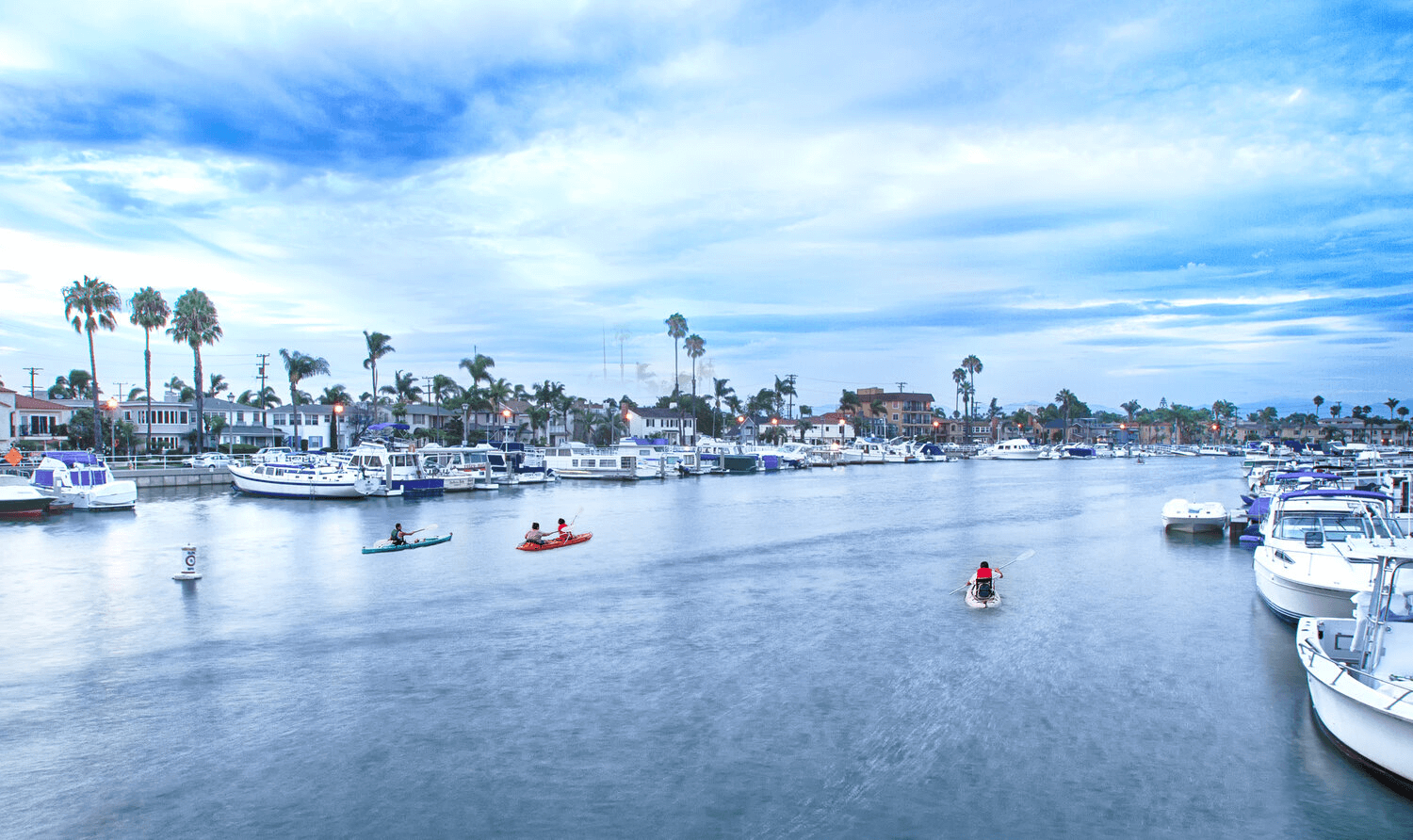 This is one of the two best beaches close to NYC on Long Island. It was destroyed during hurricane Sandy but has been rebuilt.  One amazing thing about this beach is that there are several lifeguards at different parts of the beach to ensure the safety of tourists.
There is also an array of different cuisines to try out. An entrance fee of $15 is often required per person to visit these cuisines.
Expert tip
You could take the LIRR Beach Getaway Package. For $26.75, you get access to the beach and a tour around the beach from Penn Station.
Pirate's Cove in McAllister Park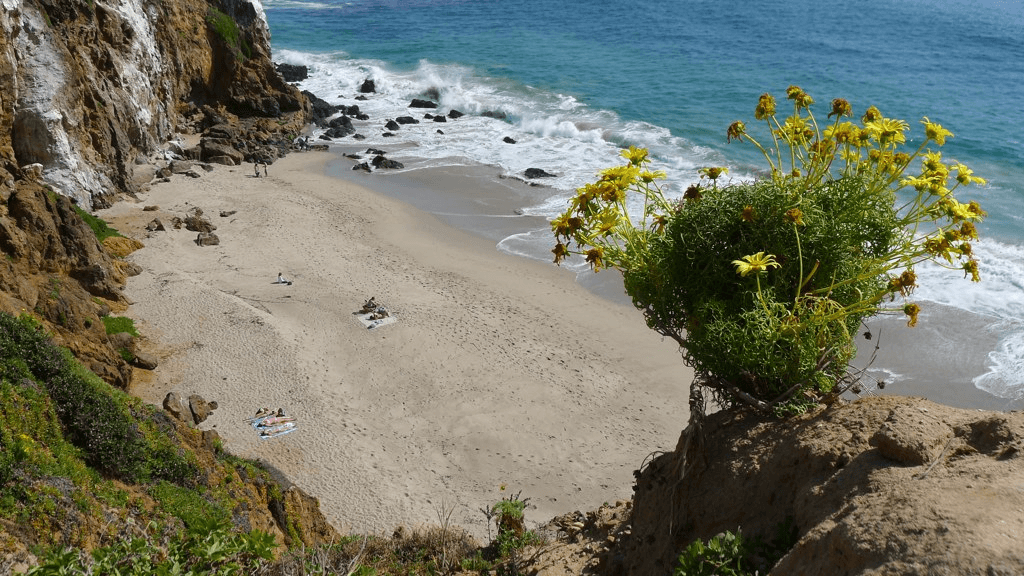 This beach is renowned for its crystal waters and aesthetic appeal. It is ‌in a cove that is surrounded by tall dunes. This arrangement makes swimming here a memorable experience. In addition, it is usually less crowded than other popular beaches near NYC.
Expert tip
There are no lifeguards around, so be extra careful while swimming.
Sunset Beach and Shell Beach on Shelter Island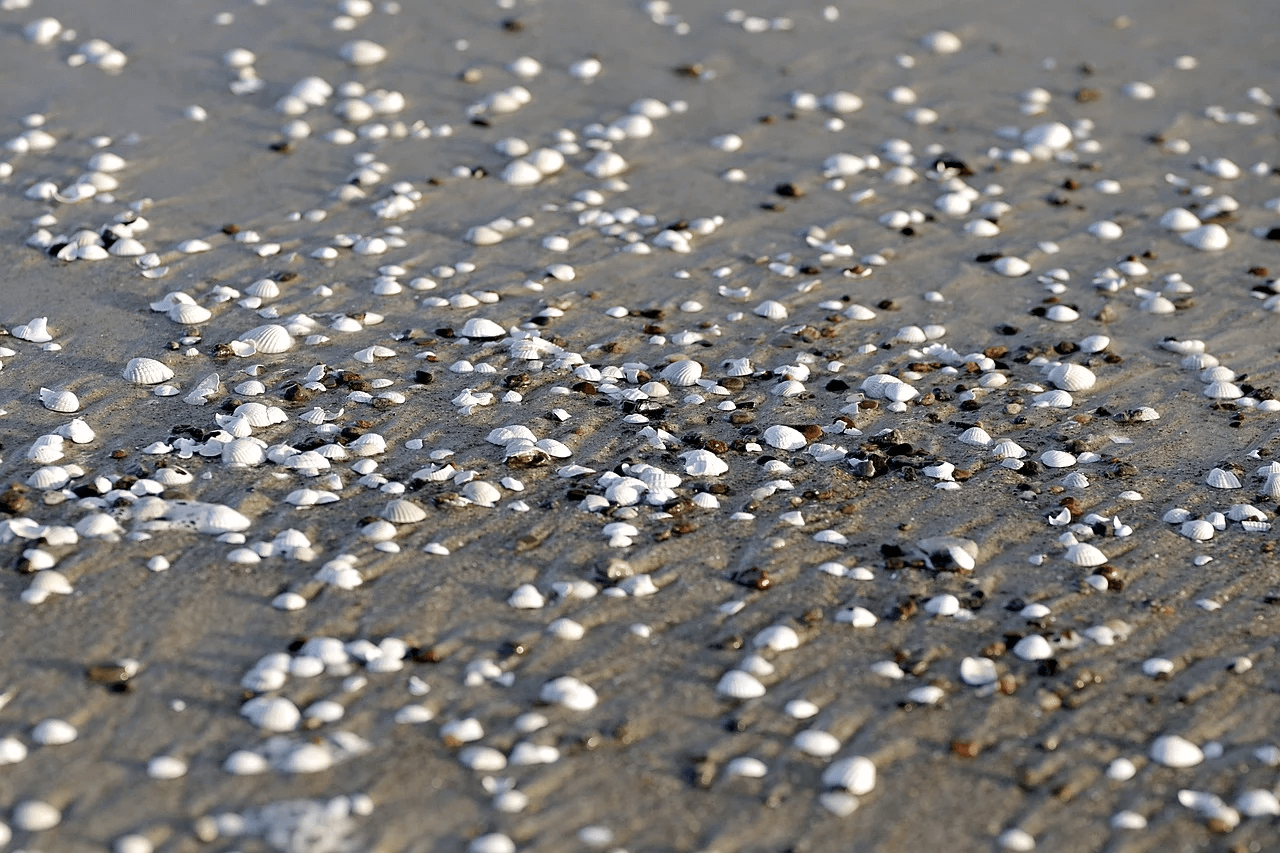 This exotic beach is ‌between the North and South Fork on Long Island. It is small but has many beaches you can tour. The Northern Crescent bridge has several resorts and hotels. It is the busiest beach as well. In contrast, Southern Shell Beach is remote and gives a calm feeling.
Expert tip
You can only get to the Island using a ferry. You can also bring your car along on the ferry.
Jones Beach
This Beach in New York is one of the beaches on Long Island and is among the top tourist destinations. This beach has several fun things, including miniature golf, shuffleboard, and other games.
There are also decent bathrooms around to ensure convenience. Swimming is allowed but only when a lifeguard is around.
Expert tip
Parking usually costs up to $8 during the summer season. However, you could take the train or bus if you are on budget travel.
Montauk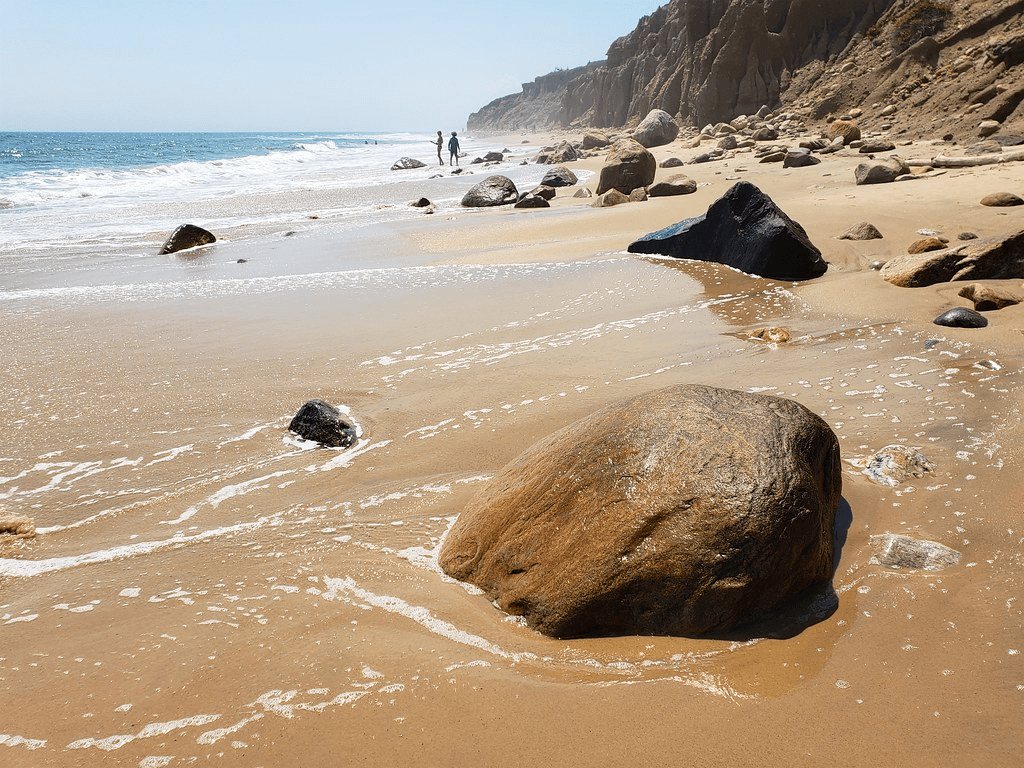 Montauk is home to one of the best beaches around NYC. It is ‌at the end of Long Island's South Fork. It is a beauty to behold as it retains a high level of nature. Surfing and hiking are some activities you can enjoy in Montauk.
Expert tip
When touring Montauk, you should certainly visit Hither Hills state park. It is one of the most beautiful beaches with the best amenities and a parking lot (which is rare in Montauk).
Fire Island Beaches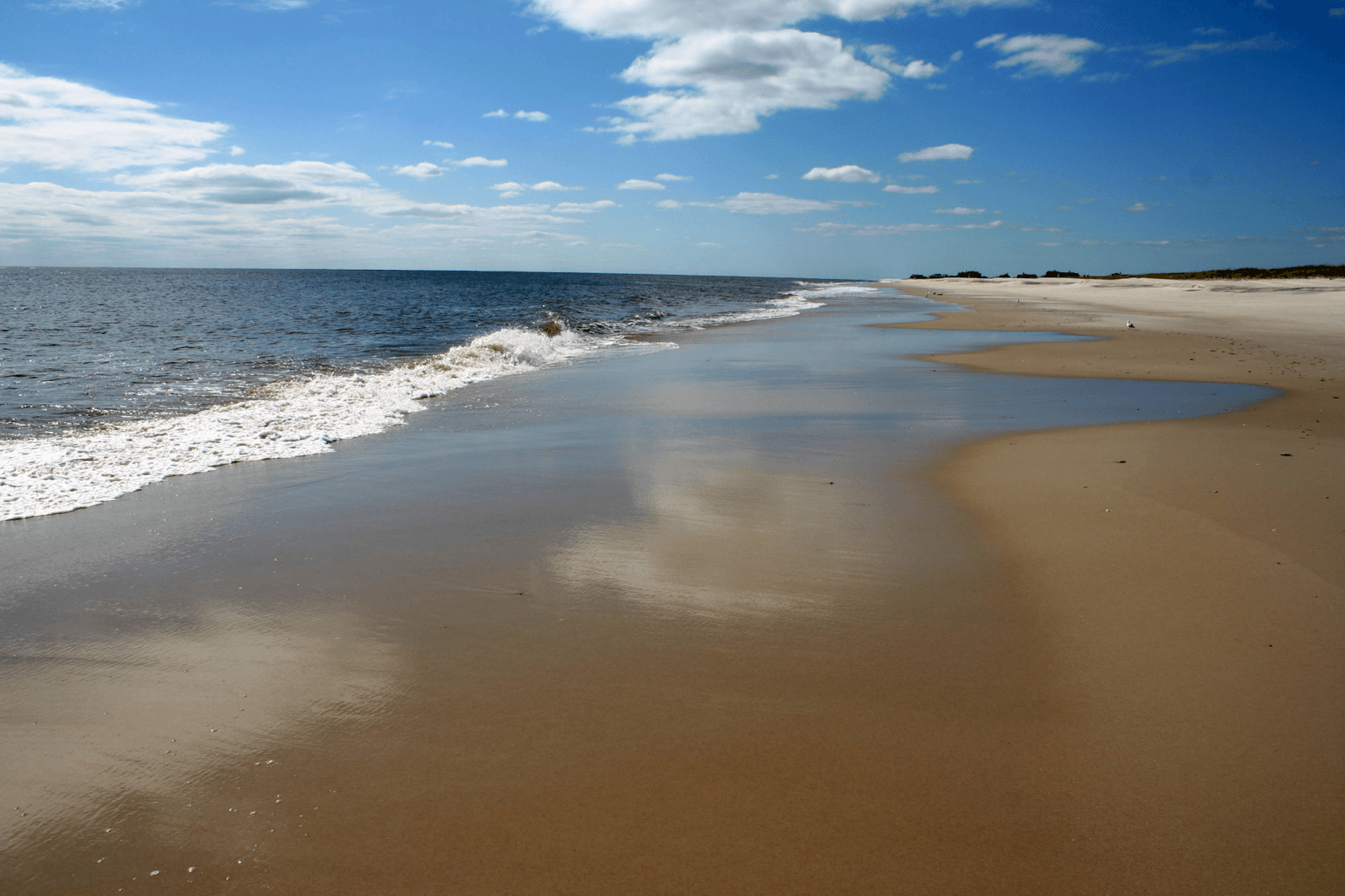 This Island is home to many smaller beaches. Many of these, however, comprise gay communities. The main beaches include Cherry Grove and Fire Island Pines.  
Cherry Grove is usually bubbly and crowded with clubs and restaurants. However, the Pines are traditionally serene and the perfect place to relax and take a walk.
Expert tip
During summer, getting to Fire Island by car is almost impossible. So you get to the Island using a ferry instead. Island lodges are your best bet for budget travel. This is because the few open hotels are costly.
Beaches in Upstate New York
Fair Haven Beach State Park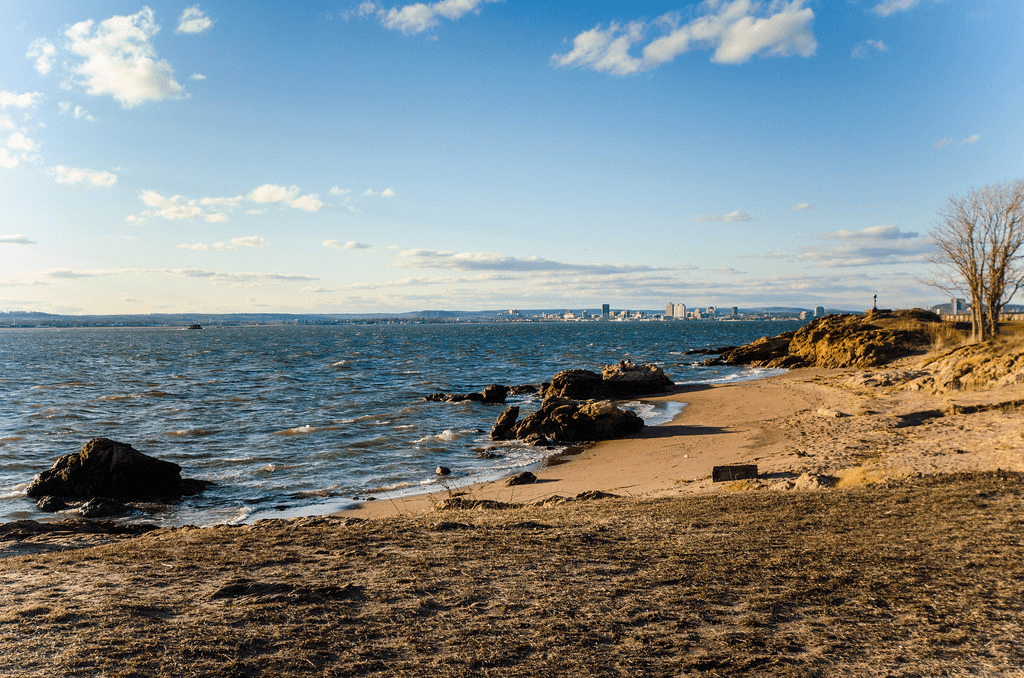 This beach is one of the finest beaches in New York state. It is the best spot for relaxation with various picnic areas and campgrounds. You could also rent boats and canoes to explore the waters.
Expert tip
Parking during the summer costs $9. So, you could take a boat instead.
Chimney Bluffs State Park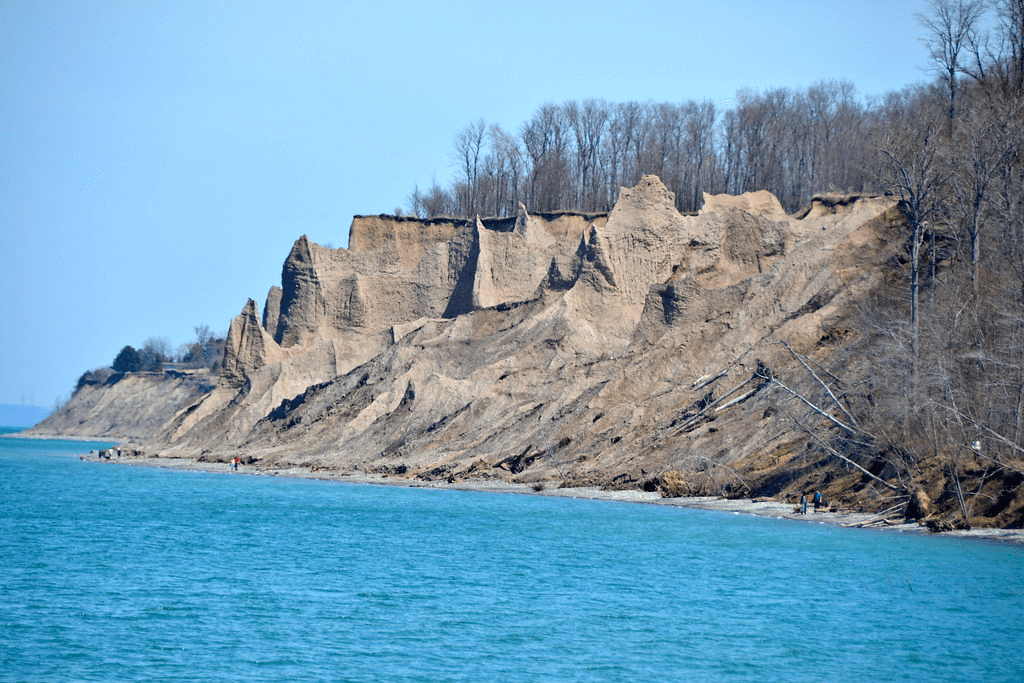 This beach has theatrical and glamorous scenery. There are picnic areas and walking trails available to tourists. Swimming is not allowed here. However, there are some outdoor activities you can enjoy.
Expert tip
Be sure to go along with your camera to capture the scenic views. Taking a walk around this beach is a must-do.
Southwick Beach State Park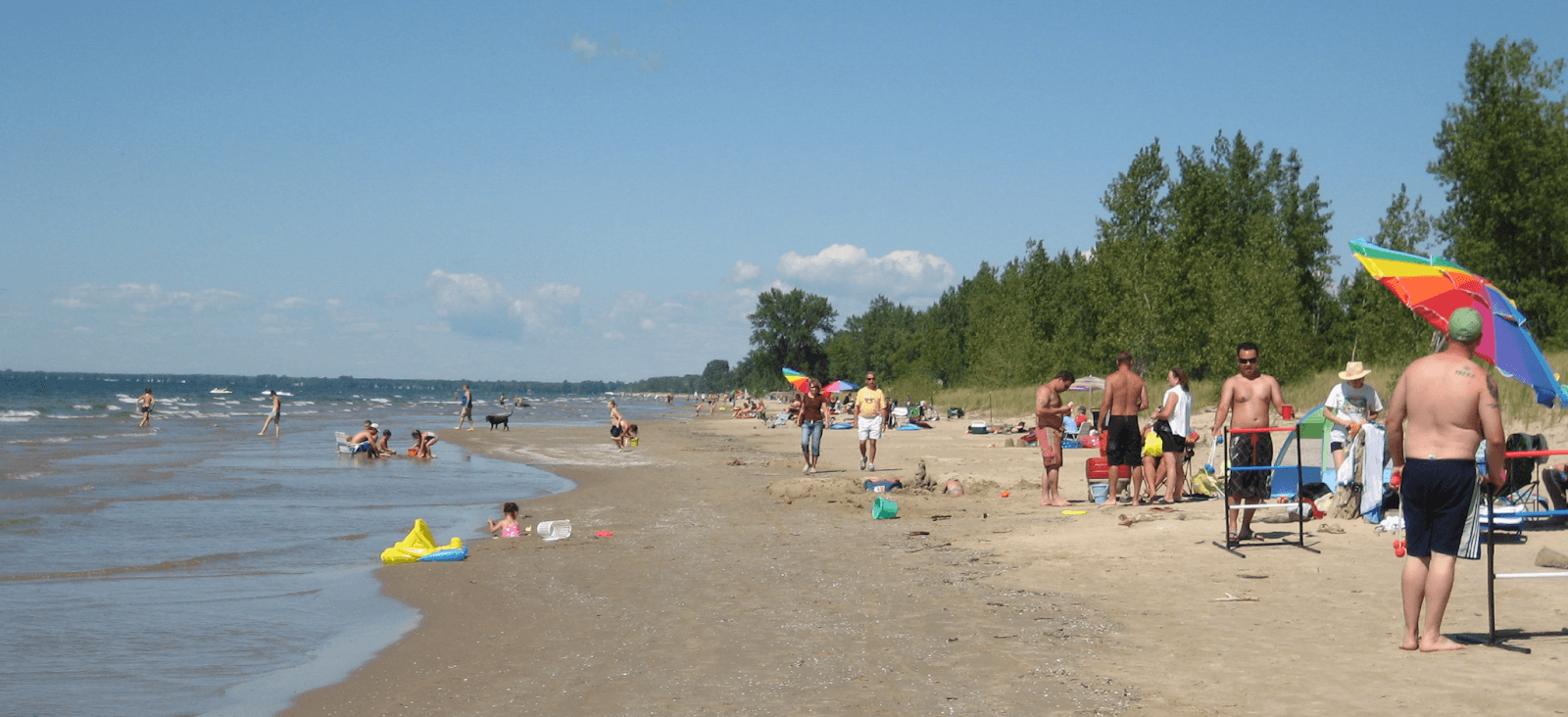 Like Fair Haven, this beach is ‌on Lake Ontario. It has a grassy area designated for hiking—this beautiful sandy beach is perfect for picnics. Lifeguards are always on standby to ensure the safety of swimmers.
Expert tip
Having a picnic on this beach is one experience you should certainly not miss.
Sodus Point Beach Park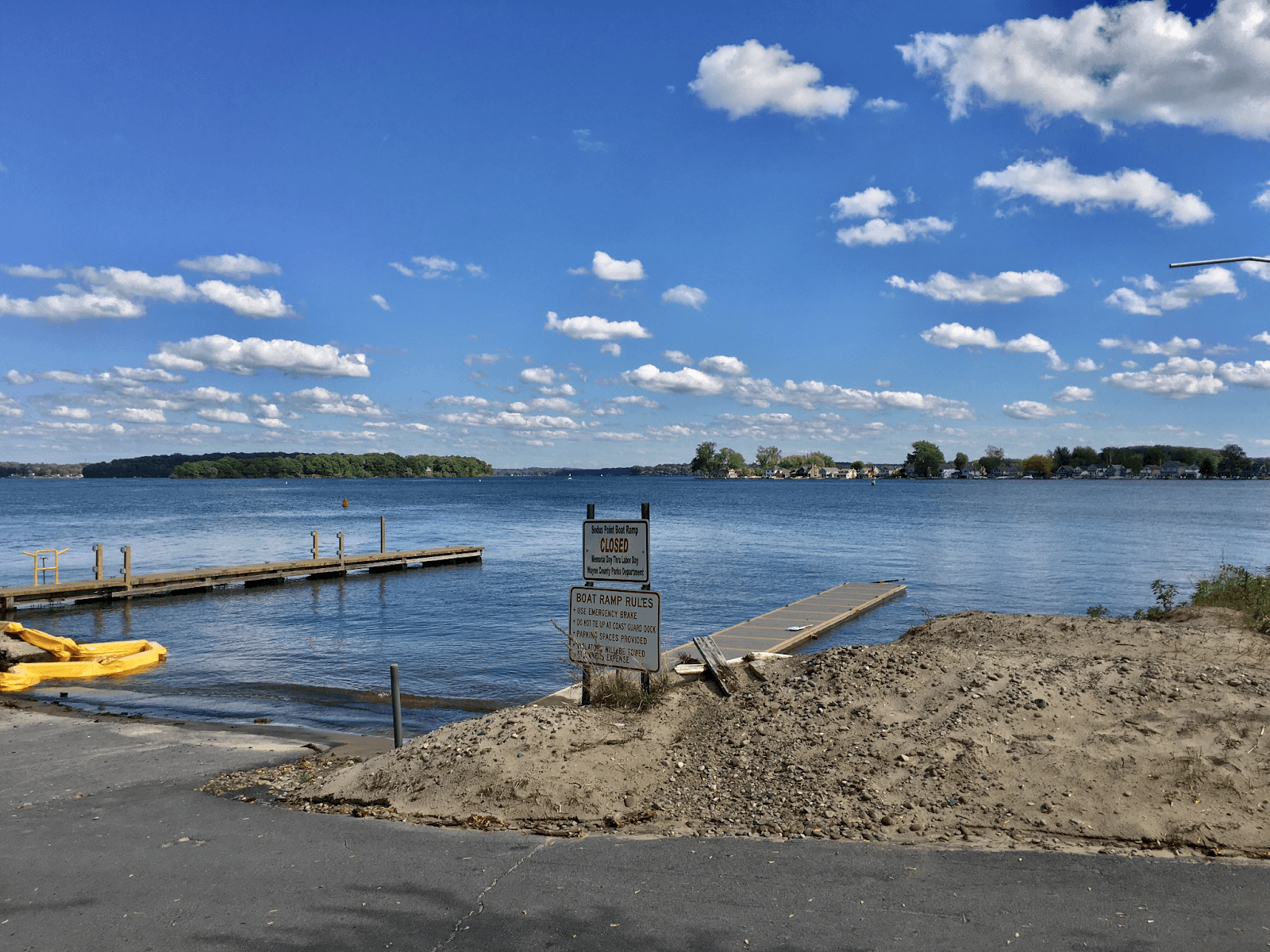 Although relatively small, this beach is a complete relaxation spot. There is also a playground available for kids to play in. The good thing is that you do not have to pay to park. There are also lifeguards available to ensure safety.
Expert tip
This beach has a gorgeous lighthouse you must visit on your trip here.
Canandaigua Lake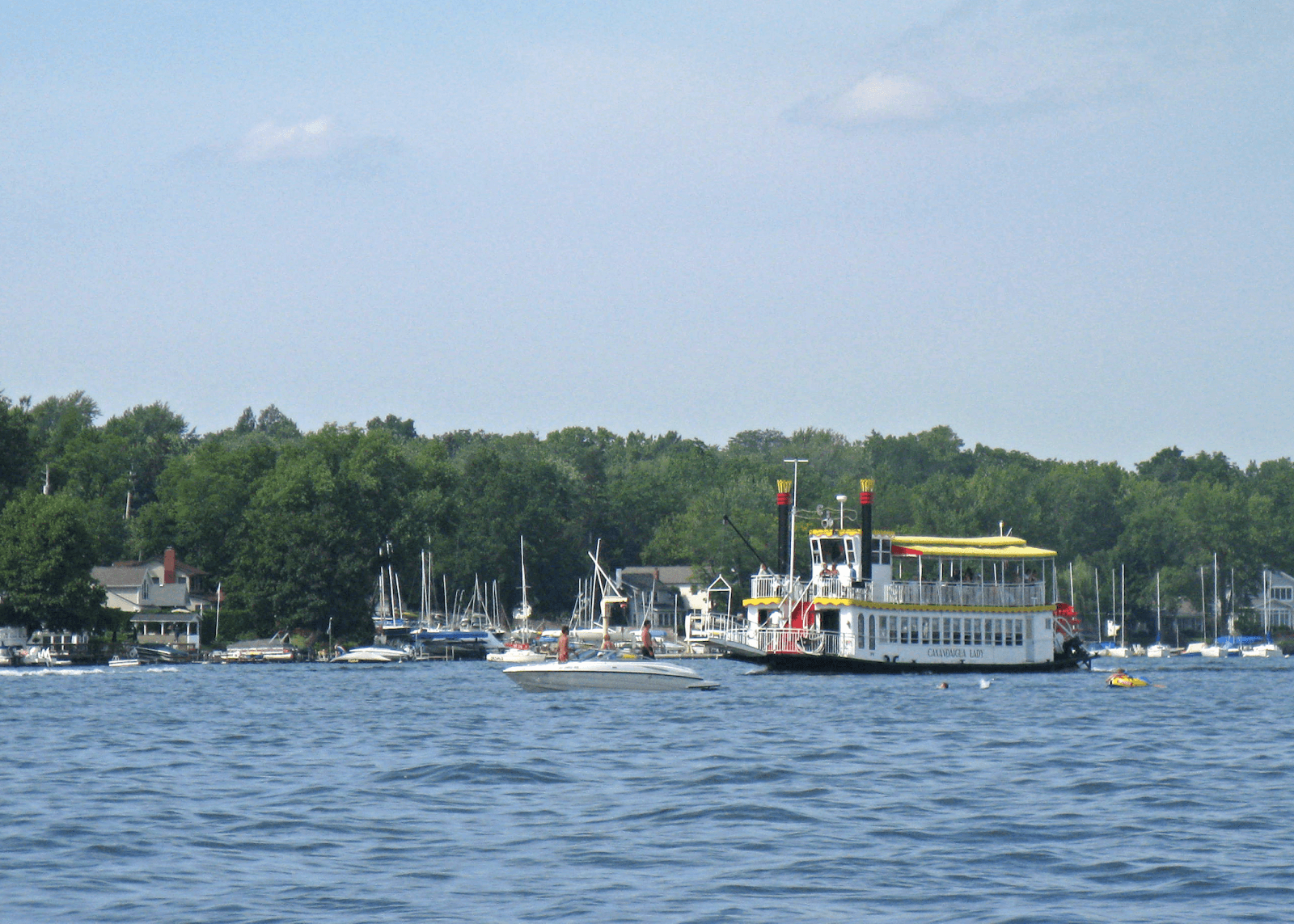 This lake is famous for its beauty and scenic allure. It is one of the Finger lakes and is undoubtedly the most beautiful. Kershaw Park is ‌on the Northern side of the lake.
Swimming is not allowed, but you can ride on boats on the water. Onanda park and Deep Run Beach are ‌on the Western and Eastern sides, respectively.
Expert tip
While at Finger Lakes, you should certainly try some Finger Lakes wine.
Seneca Lake State Park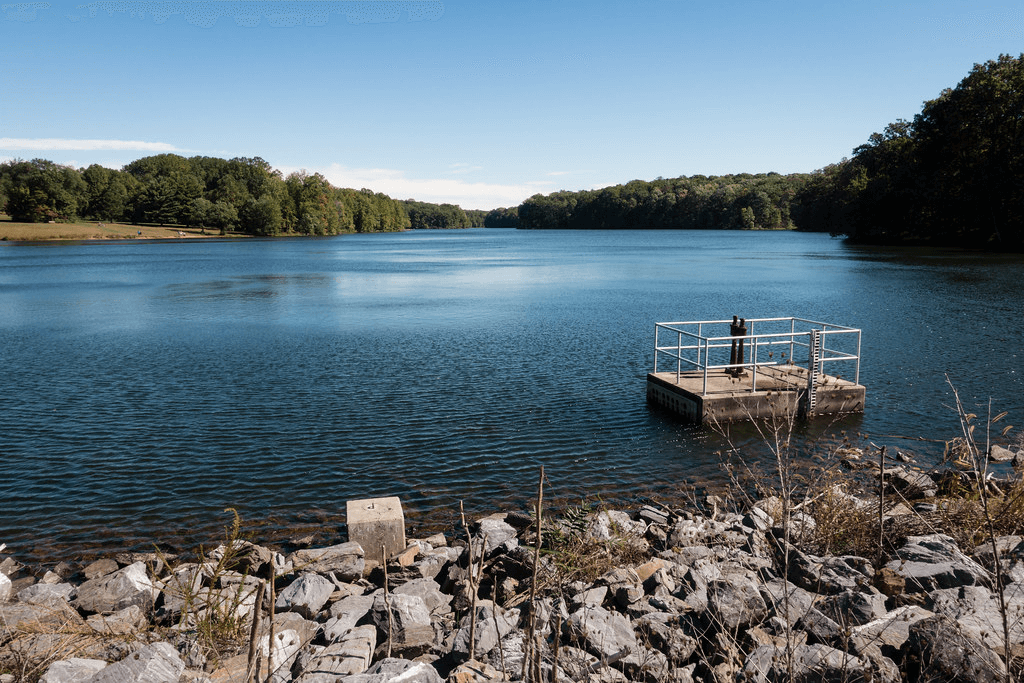 This is among the best beaches in New York state. The Seneca Lake Wine Trail is one of the main attractions of this place. You get to taste some of the most exquisite wines in the state. There are several playgrounds meant for kids and a Spray ground for adults.
Expert tip
Be sure to take your taste buds on a tour of the variety of wines in Seneca.
Wilmington Town Beach
This place is one of the tourists' favorite beaches in upstate NY. You can go swimming and kayaking with the scenic Adirondack mountains as a backdrop. The surrounding lakes are gorgeous, but they are also ‌chilly. If you are a fan of warm water, you could do other fun activities.
Expert tip
Be sure to visit the nearby breweries. Going on a road trip in this area is also a good idea.
Beaches in New York Where Dogs Are Allowed
There are several beaches in NYC where you could take your furry friends. Most dog beaches in NYC  allow only leashed dogs from October 1 to May 1.
Some dog-friendly beaches include;
Prospect Park Dog beach
Gardiner County Park
Fisherman's Cove Conservation Area
Port Jefferson Public Beach and Dog Park
Coney Island Beach
Wildwood Dog park and Beach
East Hampton Main Beach
Hammonasset Beach State Park
Plumb Beach
Larchmont Dog Beach
Lake George Dog Beach
Asbury Park 8th Avenue Dog Beach
Map of Beaches in New York
Below is a map showing many famous beaches in New York. This would serve as a guide in your tour of NYC beaches.
Conclusion
Whether you decide to tour NYC beaches alone or in a group, the experience is worth it.  Irrespective of the beach you decide to go to or the activities you choose, one thing remains unchanged: you will surely enjoy your tour around  these beaches.
Which of these beaches do you plan on visiting on your New York tour?